Who am I?
April 24, 2010
I don't know my father. I don't want to know my father. I hate my father.


Too many times have I watched my mother cry as I would ask who he was. She would just turn me away and tell me, "Ask me when your older." A week later I would ask again.


I remember times when I would be angry. I would shout at my step-father: "I wish I was with my real dad!" So many times have I said this, not knowing how dark the phrase was.


I am older now. I have learned how my father kidnapped me when I could barely speak. How he would call my mother from remote locations and have me speak into the receiver. "Mama... Mama..." he would have me torture her as he kept me from her. I learned how my mother kidnapped me back, probably risking her life to do so. Oh, how she loves me, I now realize.


I learned how he wasn't there when my mother and I were hit by a car while on a bicycle then flown in those blood red helicopters to the hospital. They always remind me of mechanical angels of death; lifting bodies from the Earth.


I learned about how for a while I was raised by a crack-head, the only room mate my mother could get while my father had abandoned us. He was with a former Playboy now.

There I sat with my mother, tears streaming down her face as she told me all this. Still, I don't have a face, nor a name. But, all I do have is my reflection. Sometimes I sit and stare into his eyes in the mirror. His cheek bones, his lips, his nose, his dark hair. Sometimes I sit and think about all the painful memories that his appearance in me brings to my mother. And, sometimes yet, I regret my existence. That is, until I remember how much my mother loved me to take me back, and to keep me still. And then I start to cry.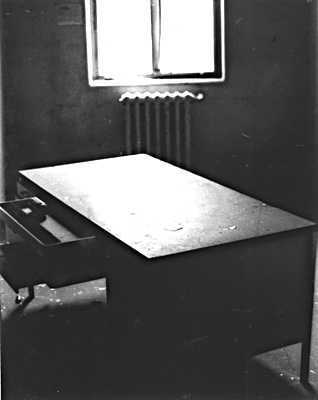 © Flynn O., Novato, CA