His Eyes Met Mine...
October 26, 2010
It was the end of 9th grade, the start of a fabulous summer.
***
I had been dating Alex for 4 months, and my mind would often be occupied with thoughts about him & I hanging out in the warm summer days. He was my everything, and I was his. And then, it all ended...
***
We were in science one day, and he would not stop talking to this girl who had recently moved into the area and was in our class. I was okay with that, I'm not the jealous type of person. But by the end of the week, I got a text telling me that he wanted to end our relationship. It was a Friday night, and I had no plans with him that weekend, so I didn't have to see him until Monday.
***
I went into my room and cried, for at least and hour. I understood that it was only ninth grade, and it probably wouldn't have been forever, but I knew the reason was this new girl. And it made me mad.
I deleted all his texts, and voicemails. I threw away everything that reminded me of him. I thought that I would be fine, and that I could deal with the pain.
***
But what I didn't realize was that I actually couldn't.
***
When I went to school the next Monday, I almost couldn't bear it. My friend, Rachel, had helped me get ready because she said if I looked gorgeous, and confident, it would help me get through the day. I doubted that, but I let her do my make-up, hair, and clothes anyway.
***
I was doing my math, and I looked up. I caught him looking at me, and the second his eyes met mine, he looked away. I never knew how much that would hurt, not having him give me his amazing half-smile, or anything.
***
I saw him, walking down the hall with his arm around that new girl. I will never like her, and we will never be friends. She was the cause of my pain.
***
But now I realize he was a jerk, and I feel bad for her. He cheated on me, even after all we had been through. I just hope he doesn't cheat on her, I hope she doesn't feel the pain I did.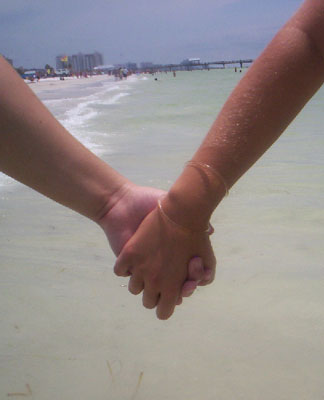 © Belinda H., Palm Harbor, FL