The Day I Lost My Bestfriend, My Mom
March 2, 2012
It all began when I was five years old. I was a happy kid even though my parents were divorced. I was spending the weekend with my father when the most tragic thing in my life happened.
Well, it all began when I was coloring a picture in my coloring book for my mother. When I was done with it, I showed it to my dad, and he started crying. Like most five-year-old's I was curious, so I asked what was wrong. My dad led me up stairs and sat me on my bed. He said, " Remember your little brother who passed away? The one who died in your arms at the hospital?"
I said, " Yeah, but we promised not to talk about him. So, what's wrong?"
He said, " Sweetie, your mom passed away."
What he said ran through my head again and again, "Sweetie, your mom passed away, Sweetie, your mom passed away, Sweetie, your mom passed away."
At first I didn't comprehend what was going on but after a minute or two I realized what had happened. I started crying, but no matter how hard I tried, I couldn't stop. My dad tried to comfort me but in a way I didn't want to be comforted. The only thing I wanted was my mom. The day I found out was the day of her funeral. My dad isn't the kind of person to go to a funeral, so I had to go into the funeral home alone. When I found the room, I walked inside. I froze. I couldn't believe that my mom had so many people that knew and loved her. Almost everyone was crying. The only people that weren't crying were my two little brothers, that were too young to understand, and the people that worked at the funeral home.
In many ways my mother's death has helped and hurt me, but out of all the things that have happened in my life this has been the worst.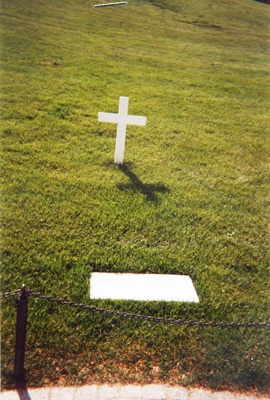 © Whitney T., Glenpool, OK