Standing On My Own
July 17, 2012
Several months ago, I fought a sort of civil war with myself. Anxiety constantly chewed at my consciousness, and my stomach was a bubbling cauldron of dread. It began like this:

I've never been an exceptionally popular girl, that is to say, I was never the image of glamorous perfection. However, I have always been well liked as a "nice-girl." One who listens to everyone's problems, is a peace maker, has a sense of humor, and is generally quite caring towards her friends. In spite of all this, I still felt isolated—very much on the outside looking in—and wanted to be more included. I began flaunting my outgoing side to the world; I complimented my friends, invited them to movies, became a texter, and forgave and forgot any previous grudges. I started fresh, ready to re-define my persona. In turn, people took notice, and everything fell into place.

I was thrilled! I had a whole slew of friends, and no longer felt excluded. "Life is good," was my motto.

As time went on, my girlfriends closed ranks on some of my oldest friends, and turned decidedly cliquey. My heart hurt for the others. I was not comfortable being nasty just for the fun of it, and it was because of this that I withdrew some, deeply conflicted.

It honestly didn't seem that either of my options were workable. If I continued hanging out with those increasingly exclusive girls, I'd lose myself in their firestorm of superficiality. If I freed myself, I would lose my status as a cool girl. I remember sitting on the floor of my bedroom, methodically tearing our silly photo-booth pictures into shreds, thinking and struggling. It got worse still; my group of friends seemed to sense my disapproval, so they let me fall to the wayside. I learned too late that I had a relationship with their egos, not them.
So there I sat, on my carpeted floor, fingering bits of torn photographs. Without my permission, my insides had deserted me. I was hollow, the silence bursting my eardrums and drowning all comforting thoughts. I memorized that bit of carpet. Lint, a spare sock…spilled ink. Unconsciously, I came to a realization. When I reach the point where I can be unapologetically who I am—the fakes, the cliquey, and the cruel will vanish into oblivion.

Still—I cried. I raged. I fumed. I played too many games of emotional detective. I was tormented because my sense of pride couldn't stand to be treated like dirt. And I knew once I didn't go along with these girls, "head down," that's exactly how I'd be regarded.

In a perfect world, I'd leave those supposed friends in a cloud of dust. This is the real world, and there will be times when I am the only one uninvited to a party. Times when rumors will circulate. I see it this way: It is our choice between "right" and "easy" that makes us who we are.

…Shine on.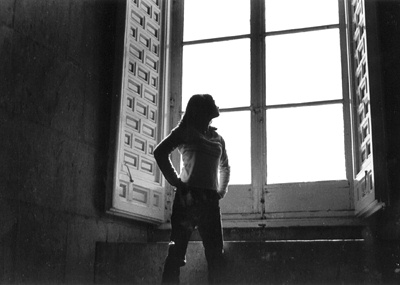 © Danielle W., Marblehead, MA