Books
September 15, 2013
I liked the way he looked at books. He traced his fingers over the title as if he could feel the emotions of the story winding through the colored cover and into his awaiting mind.

I liked the way he read books. He always played with his woven book mark-flimsy and worn-in one hand and mouthed the words as he read them. As if by doing this he was letting them lift off their prison on a page and be free to re-inspire someone else with their beauty.

I like the way he thought of books. His eyes floating over the pages lazily as a coy expression playing at his face. As if mimicking the characters emotions will bring them more to life.

I like the way he looked for books. Walking lazily up and down the isles, arms crossed and eyes focused with hawk like clarity. Acting as if each book is an important as the next.

I like the way he liked books; because I like books and that makes us feel close when he is gone. As if we can communicate through the stories to find each other again in a land between pages.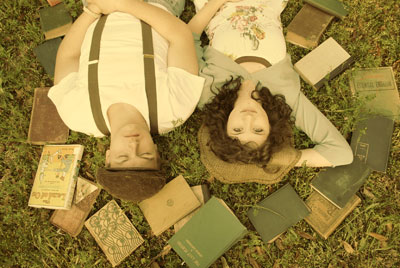 © Gabrielle A., Pensacola, FL