The Six-Letter Word
April 3, 2014
When I was about thirteen, a simple six letter word with such a painful definition tore my world apart. I didn't know what to do at that moment; I didn't know how to react to the dreadful news. And to my surprise, it started with one phone call, a phone call that simply changed who I am, but not just who I am, but how I view the world. I never thought it can happen to me or my family; I thought we were free from such an intrusive disease. However, I was wrong, way wrong. The six-letter word named cancer took many lives; particularly, a close loved one of mine—my grandfather.


Although my grandfather had such as disease, he never let it slow him down. One day he told
me, "Jaz, I know that I have cancer, and some things may change from now here on out, but don't think that I'm going down without a fight." Those words came from the strength and courage that was his personality. He isn't the type of person break down and give up and back out. If he had to fight, then he'd fight, no questions asked. And that was what kept me through almost three years of warm, salty tears and hoping that things would get better. He was the person I'd go to when I needed it most—my best friend. I told him all the time that I loved him and may it always be embedded into his memory, dead or alive, that I do indeed love him. Yet, life without him is something I declared impossible. I hated thinking of the possibilities of him leaving me, it was not something that I wanted to think about, but I did because I couldn't contain my negative thoughts. I try to be strong, but even when I got the news that he had cancer, it brought me to my hands and knees, leaving me to struggle to get back up. And the reason it was so hard for me to get up is because whenever I hear 'cancer' I instinctively think of death.

About three days after his absence, I went to his house. However, when I was there, I felt like I shouldn't have been there; I felt like it was way too soon. His presence didn't linger like the smell of his cologne wafting through the house. His favorite CD wasn't playing when I walked in the door. The television was nothing but a black screen which would usually be on, providing high definition picture of Law and Order—his favorite show. Not even his radiant, glowing smile that filled me with hope that he's holding up a fight lingered. His belongings were the only thing that filled the room, but not him. Despite the fact that he wasn't there, I could feel the presence of the Angel of Death, sitting in his computer chair of which he sat in all the time. I didn't want to accept the fact that he was gone, but I had to try even though I was so angry. I was so angry that he left me for good that I didn't even pray that night, or the night after. I was furious that He took him from me when I needed him most. He ripped him from my hands that were glued onto him, only to leave behind a significant amount of pain. With everything that happened to me during this time of sorrow only left me with one question for Him: "Why?"

"He is home now." Family members would try and console me by saying those words, but I refused to listen to the nonsense. I didn't want to believe it because home isn't where they say he is,
home is where I need him, yet, it took me forever to realize that he wasn't going to come back. He's where he belongs, in paradise. I lost him for good, but for a moment, the pain hurt me so bad that I became oblivious to the fact that my grandfather, my best friend, was gone. But he wasn't gone, because everywhere around me, he was there. I could feel it. Right there next to me, on my bed when I cried, his hand was on my back. Right there next to me when I failed, he was there, whispering that everything will be okay and to try again. Right there next to me when I had fallen, he was there, picking me back up off my hands and knees and dusting me off. He was there, and always has been. His death wasn't a punishment for me or my family, rather it was a sign that he'd still be there, dead or alive.

I've learned a lesson through the struggles of losing my grandfather. I wasn't the same person, but that has never stopped me from doing what I do. Losing him was more of motivation than it was grief. Yes, I have lost my best friend, hero, and savior, but that doesn't mean that I'm going to hide in the corner and recite the 'what ifs' and 'if onlys'. I refuse to let myself do so. Just like him, he wasn't going down without a fight, and neither am I. I am his granddaughter, his blood is my blood. It is in me that I am not a quitter. I cannot let the walls close in on me. I have to keep fighting although the obstacles become difficult. He has suffered through the pain, and I have suffered through the grief. Cancer has won yet again, but that doesn't matter. He will always hold the title that he held on for two long, good years. All of my life, he has told me that I have to make it to college, it is a number one
priority. I must not waste my intelligence and sit on the couch for the rest of my life. He told me to do something, be someone. My only wish is for him to actually see me make it. But he is watching me, up in paradise, and that is all I need to keep me moving forward until I get there, and until I meet him again.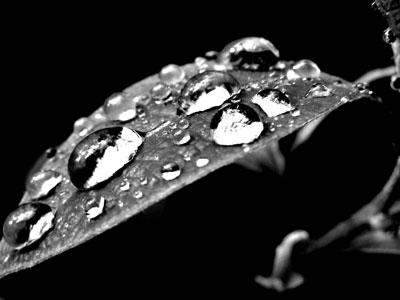 © Kristine B., Setauket, NY