Letter to a Friend
January 29, 2015
Dear Mike,
Hey, I am that girl from three and a half years ago. I'm not sure if we were ever true friends. When I was in 6th grade and you were in 8th grade (with Beth), we were kind of friends because of the cheese stick prank in your locker, and that time I was a part of Beth stealing your awesome sunglasses before you left for a trip. My family was at your house for Thanksgiving that year, and I think we bonded over your awesome Harry Potter things. Over that summer you got fit and life moved on.
The next year, we were almost friends again. I was in 7th grade and you were in 8th grade (again). We were almost friends because I joined the Kung Fu teen crowd (it is really lonely there now, the Kung Fu teen crowd all left me behind). Also, you were dating "She Who Must Not Be Named" and I was stuck uncomfortably in the middle. You would come with me on the bus, and I would awkwardly hang out with you guys because you were at my house to avoid both of your parents. That year, I was high enough on your "friend" list to get chocolate on Valentines day like the girls in your class. There was also the whole movie drama, when we left you behind, and then we didn't...(Please never make out in front of me again, it made me very uncomfortable.) You gave me your Harry Potter wand for Hanukkah, which was nice because I had loved it the previous year, but at that point I wasn't super obsessed anymore, so admittedly I handed it on as a gift.
I have a lot of fun memories from that year. Many of them being the whole Kung Fu teen club hanging out at Beth's house. That awesome day with "Ahahahahaha, what a beautiful chocolate man," when we got lost looking for "She Who Must Not Be Named's" house. Then later that year, you and "She Who Must Not Be Named" broke up and Beth left town, and things began to drastically change.
The year after that, we were less than kind of friends. I was in 8th grade, you were in 9th, and I would hear stories about you from Belle occasionally. Beth was gone, and she was the glue that stuck our Kung Fu group together. I started Krav Maga, and so we were still kind of friends as part of that group. You, Liam, Dan, Jake and I were all that was left from our little team.
This past year, you disappeared. I know that your life is not easy, and I do not expect to understand it. I clearly remember a day when you were at my house with "She Who Must Not Be Named" and you were both in my room. You guys asked me to leave for a bit, and I was kind of offended. I naively thought "My house! Why should I leave my own room in my house?" But, I gave you guys your space. She left my room after a few minutes and went downstairs, and I could hear you crying in my room. I honestly did not know what to do. I wanted to help, so I came in and sat there and felt useless. I finally told you to talk to me like you would talk to Beth, but the world does not work that way. You can't make someone into a different being at your every whim. Eventually you asked me to go see if she was still at my house. She was and I sent her to you and hung out elsewhere until you both left.
I completely understand that you have reasons for leaving Kung Fu. Jake left for the same reasons. The class is full of newbies, and the Kung Fu teen club consists of Me as President, Vice, and anything else you can think up.
No one really has heard from you this past year though.... I think I overheard that you were at that public school and then you were homeschooled... I just wanted to let you know, that there are people still out there who are thinking about you, and would consider being your friend. I don't know if you have a secret gang of awesome friends hidden in your backyard, but regardless of that, it never hurt to have a few more. If you ever decide that you would like to reach out to someone, I exist.
Sincerely,
Sarah
P.S. I don't know the reason that you have cut off from most of us, whether it was intentional or not. I know it is easier sometimes to let go of the past and everyone in it. But you don't have to, you are allowed to pick and choose. Do not feel like you have to all of a sudden be friends with everyone or anyone or me, but also do not feel like you have to say goodbye to everyone just because it is easier.
If you so desire, feel free to let me know what you are up to, and I can tell you all about Albert's ear piercing. We can vent about how annoying it was when you and Jake would argue politics and just be normal.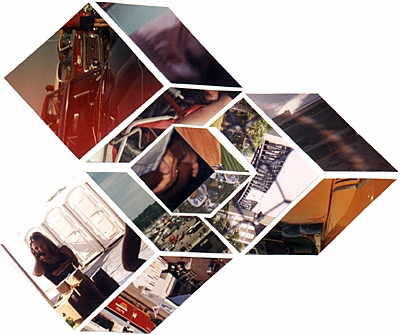 © Bryan S., Gladstone, MI