Not, My Love...?
March 5, 2015
26 July 2014. Yes that was the day when I first saw him. Spects same as mine, half-shaved, smart, totally perfect but simple always with a smiley face. Everyday he arrive it was like I'm living a dream. My heart raced whenever I saw him. I used to think about him everytime. I used to dream about him every night. His voice still ring in my ears. Even now I hear his voice calling my name in crowd, and whisper something when I'm alone. Maybe I was in love with him. I don't know.
He knew it that I notice him everyday and so he used to smile at me and make me mad at him even more. But I think I fell harder and harder for him day-by-day. Whenever he come to my mind I feel like crying because I know I will never see him again. It was only 10 min. time, I used to stare at him from other side of the road after class got over but his one glimpse made my day brighter. When he used to be in front of me, I remember nothing else whether someone spoke anything to me, punched me or whatever. I used to get lost in his beauty. Yes, he was so beautifully beautiful.
If any day he was not there I used to got millions of thoughts in my mind. I tried to stop myself but I can't. I don't know why I worried about him so much. When I used to see him coming from distance, it was the best sight. His hairs floating in air, his lips in their perfect position, and his eyes used to meet with mine before they could meet with other people's eyes. He used to wear the light shades but he looked most fashionable.
But 15 Jan. 2015. Yes that was the last day I saw him and then I left the place. It hurts, it hurts a lot I don't know why? I wanted to tell him many things. I wanted to tell him that the girl for whom he will fall in love will be the luckiest girl. But now I can't do anything except crying. And that's what I'm doing.
I remember when I was at wrong place on wrong time and I didn't want to but I accidently saw his house. It was on 5th Nov. I got crazy, I mean totally crazy. He was standing outside with his friends at around 7:00. I remember clearly his class used to over at 6:00 but may be for one hour he was wandering with his friends.
I don't know why he used to stare back at me. Just because he knew I liked him he used to tease me with those eyes or he felt something too. There were times when he was walking straight but his eyes were staring on side. If he wanted to tell me something, why he didn't? Why? But the same thing is for me if I loved him why I didn't take the step. I used to make his portraits in class. I can't forget that day when we both were in hurry he was getting late for class and I was in hurry to leave and then we both collide. The touch of his hands, those few seconds gave me everything.
And my dear, if you are reading this at the moment...                                                                                                                    I want to thank you for coming into my life even it was for this short time. Thank you for making me extremely happy, sad. Thank you for making me cry and for showing me every colour.
I hope you are doing well and are in much better place even if it is not near me. I wish you get success in every field you choose.
You will always be in my Heart. By my FIVE MONTH'S LOVE.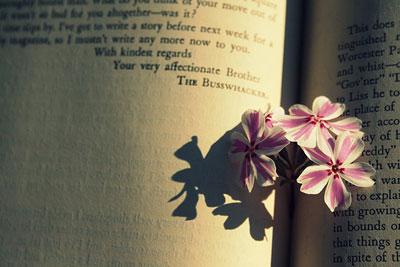 © Jordan K., Oxford, GA