Labor Pains
January 29, 2016
It thundered over me when I was six years old, writhing and insistent. These labor pains, for lack of a better term, compelled me to grab a spare piece of paper from my bedside table and cast around for a pencil. As soon as I began to write, my thoughts erupted onto the page, shocking me with their completeness. I had never had these thoughts before. They were not things I had spent ages pondering over, but things I had never consciously deliberated, spilling from me in radiating torrents of energy. I will never forget the opening line. The earnest, little-girlness of it still beats in me like a second heart.
The Earth speaks by letting out a whisper.
Never had I generated these words before, but there they were. Fearless. Divine. I kept going, so absorbed in my work that I did not stop to cross anything out or erase any awkward sentences. My internal editor was yet to be born, leaving me blessedly unshackled. I wrote and wrote, face warm, hands aching from writing so much, so quickly. When I came to the end, I knew it was the end. Like a human infant who finally slips from the birth canal, my poem had exited my body and now shone on the page, tender but strong. I had no idea what to make of it, yet I was in love with the sensation. Absolutely star struck.
That feeling would return to me again and again. In countless circumstances, at every age. During homework, at a friend's house, playing outside, on a car ride home—those breathless labor pains, that urgent desire to create now, would strike me no matter what I was doing. I answered them every time. I would gather my paper and pen, sit, and emancipate the creature within me howling so frantically to exist. This, I would eventually come to find out, was called poetry.
Since discovering its name, I have wondered why poetry is so significant to humans. On one hand, it is a highly individual experience. The act of creating it is, for each of us, as personal and unrepeatable as our DNA. But on the other, it has existed for millennia in every part of the world, a united voice for all who have endured the human experience. It speaks of darkness and brilliance, confusion and wonder, soul-bending pain and intense elation. Of all the types of writing there are, poetry seems the closest to our gut, the place from which pours the most unmasked desire, rage, and observation.
People tend to think of poems as something pretty, but they are not meant to be so. Poetry is not an elegant sheet of lace. It is blood and ache. The vomit at the corners of your mother's mouth when she finds out your father has been sleeping with her best friend. The belly-fluttering of kissing someone you are terribly in love with. It is visceral, meant to access our most primal self.
I have observed this phenomenon with awe throughout my life, but I wonder where it all came from. Why every culture uses it. Why we fall back on it during the beautiful times and the bad, whether or not it was taught to us in a conventional setting. Why it feels, to many, as natural as breathing. Why it can be a tool for social justice and political warfare, while also serving as a declaration of all things soft and gentle, a love letter to ourselves. And more importantly, if it will last. If it will sustain itself as much it sustains us, or eventually run its course, becoming little more than a nostalgic reference in conversation and the pages of our history textbooks. I want to say poetry is forever, but I have no ability to make that claim. All I can do is study it in its strange magnificence and see what I uncover.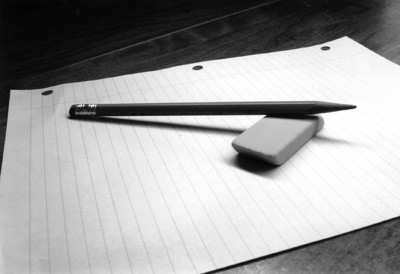 © Michael H., Mildford, CT