How I Became the Writer I Am Today
December 26, 2017
I write, it's what I do. I write about the good things, and about the things that keep me up at night. I write to keep track of stuff, and to report about the stuff worth mentioning. I write short personal experience essays, and pages and pages of fiction. Writing makes me feel in control of something, and it gives me the power to stay sane.

Fourth grade is the earliest that I can remember writing for fun, and essentially as an escape. My parents had just separated, and me and my mom uprooted our comfy lives and moved three hours away to where my grandparents lived. I was the new weird kid in a small private school, and I missed my dog. Her name was Sprout, and she was a dachshund, so I started writing short stories about another dachshund named Diggy and all of his zany adventures. Every night after my homework, I would sit at my desk and write a short story about Diggy. Reading over them now, I can laugh at how weird and terrible my 10-year-old self's writing was, but at the time, they were the only things that were keeping me happy.

Eventually, my parents got back together for awhile, and I was uprooted again, just as I was getting used to my new life. They got me pet beta fish, and I created elaborate lives for them, and wrote about them from the perspective of Cookie, my only female beta. In this crazy world, they were all in high school and were dealing with normal high school drama. I was a weird kid, but I think I wrote about high school because I figured everything would be better when I was "grown up."

We, me and my mom, moved for a third time. It was middle school this time, an awkward time for anyone, but that was when I formally decided to focus on writing a book. It never happened, potential books went halfway finished before I got bored of the plot and came up with a new idea. On top of other causes of bullying, kids teased me for writing all the time and for always carrying around notebooks and listening to "weird" music. Writing, and the community I found online, became my escape.

And now I'm in high school, and I've found out that there's always going to be something to write about. From writing about the boys who broke my heart, to how suicide portrayal in the media affects teenagers, to an almost complete book about two strangers who met on vacation, writing has always been the steady and sane thing in my life. It's given me a voice in the world that I once felt so alone in.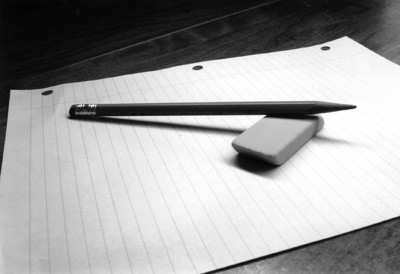 © Michael H., Mildford, CT