Being Beautiful
December 22, 2018
Being beautiful is a door that reopens when you first remember how to love yourself.

For me it was the day I French braided my hair. It took me almost an hour, stood in the hospital wet room in front of the too-small mirror with my two years' worth of split ends in hand. It was the first time in over a year that I'd voluntarily devoted more than three minutes of my time to looking after myself. It was the first time that I could find something in my reflection that I didn't hate. Because I was eighteen months of hunger and eleven months of starvation away from being the thing of beauty I was created to be.

The truth about being beautiful is that what you actually look like is irrelevant. Being beautiful happens when you believe enough in the value of your body to treat it with the respect it deserves. Being beautiful is not possible when you are consumed by the belief that you are ugly.

I used to be beautiful.

I used to thank my feet for every pirouette by dousing them in white spirit before and soaking them in warm water afterwards. And I used to thank my legs for every arabesque by untying their knots with a massage ball. I used to heap yoghurt and apple slices onto muesli and stop the gaps with almonds until the day that I fell more in love with being hungry than with being me and I decided that I wanted to be so full of gaps that there was nothing left to be beautiful with. I used to care enough to condition my hair and paint my nails and wear winter clothes when it snowed until the day that I learnt to numb my depression by turning my flesh to ice. I discovered that being beautiful didn't mean as much to me as diminishing myself beyond recognition. Beyond detection. Beyond sensation.

I wasted myself.

I wasted my beauty.

I wasted my life.

All in false pursuit of a perfection I'd had all along.

That day, in the hospital toilet, with still-emaciated fingers aching from weaving brittle hair into coronets, I recalled how sweet being beautiful tasted.

Beautiful is more of a process than an aesthetic state.

Nobody ever gave me beauty back by telling me that I looked great. I found my way back to being beautiful by people telling me that my hands were so gifted to paint the way they did, and my muscles were so gifted to dance me back to who I was, and my eyes were so gifted to notice the beauty of others and my ears were so gifted to listen to them and my lips were so gifted to give up the lies that had ruled my relationships and such a gifted body had to be treated as such. My body was still trying so hard and I was simply sadistic not to acknowledge how precious it was. My body was not something that needed erasing or stunting or curtailing. It needed to bloom. There was no taboo on watering a flower so why had I placed one on nurturing myself?

Am I beautiful now?

A photograph will tell you one story. One answer. A friend might give another. To my mother I will never stop being as glorious as I was when they cut the umbilical cord. To a set of scales I am six kilograms short of being on the threshold of beauty. To a mirror I am two hollow cheeks short of a radiant smile.

But am I beautiful now?

It's a process. I am still learning. Just like I am still learning to be that osprey I've wanted to be since birth.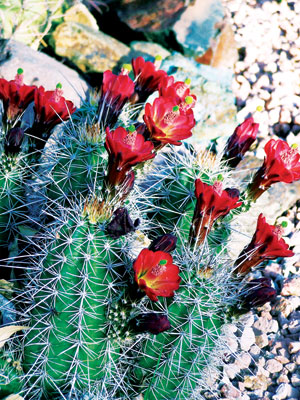 © Alexis R., Cottonwood, AZ