The Only Moment
September 7, 2009
What happens after people make mistakes? Some cry and faint. Some smile nervously, and pretend everything is just fine. Some are given another chance, after they got yelled at. But the mistake I made was different... It was a tragedy, an unfortunate incident of my life and the people around me. We all wish for a do-over, wish that some one could yell at me and tell me to do it over again. However, no matter how hard I try, I can not take back something that is already done.

"But she'd already skipped school more than what we use to allow other students to," said the principle of my school. We had probably had the same conversation, in the same ocean-clean room more than ten-time in the year of 2008. I was a junior golfer, who had been skipping school for matches that required attending, in order to represent Thailand in one a well-known tournament in San Diego. Junior World was the name of that tournament, the one I had played in, as a representative, the previous year. But because I finished fifteenth, instead of top-ten, in the actual tournament I had to try to qualify for it again. Thus, for a junior high school student, it became very difficult for me to achieve balance between golf and school.

Although I had a rough start in those small matches, I finally passed to the four-rounds qualifying. The form of the qualifying this year changed slightly from the year before. They combined two different qualifying together, one for the national team, and another for the Junior World. And because most of the players competed in both of the qualifying, they mixed us together. It is very confusing for me not knowing who I was playing against. Anyhow, my first round was fine, in fact very good, but too bad golf is not a one-round sport, not in this level. I didn't play so well the second and third round, kept hanging on the third spot far away from the leader, but would still get me to San Diego. A night before the final round, my dad and I set up our 'would-get-me-through number' together. Being unaware of what could go wrong with that tinee-tiny little white ball.

On the final round, the bad ending builds up like a temperature in a teapot, and explored on the eleventh hole. My score was far worse than last night's imaginary-number we aimed for. However, after series of terrible shots, I walked of the green with a double bogey, which made the originally bad score even more ugly. Certainly, a long-high pitch rise up in the top of my head, the same sound that a teapot made when the water inside is getting too hot for the pot to handle. So if I was playing a VDO game, this would be the point to press the re-set button. But since it was not…I just give it up, like a child split a biter spinach out of their mouth, thinking that there is no way for me to qualified with this kind of score. Thus, I screwed up some more holes including the last, the hole that could save your life incase of a tied for the last spot. And sometimes unexpected things do happen in the game of golf. I was tied for the last spot.

That mistake is a life time regression for me. I wasted more money, wasted more time, and took other people's love and support for granted. My dad had to fly me over to the States, to try to qualify there once more because the golf-coach, from Wake Forest, wanted to come and see me play before taking a scholarship process any further. So in the very end, I did qualify. But all those feelings from that nightmare still overwhelm me, and would surly be hard to erase. Thus, from now on I promise myself to play with my best ability every time the green surrounds me, for that way I'd have nothing to regret later on.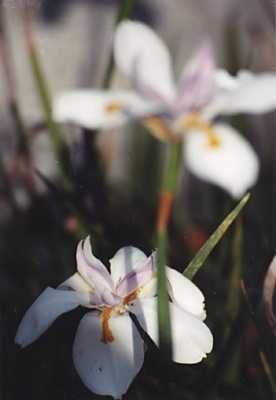 © Anonymous