The DBL Moment
September 9, 2009
On one miserable, rainy day my mom, my best friend and I were going to the Scholastic Warehouse in Salt Lake City. Once we got there we were having an awesome time. We were picking out books for my mom and picking out books for us. After we had fun at the warehouse we wanted to go somewhere good for dinner. I knew that Rumbi Grill is good so we decided to go there. After we had a delicious meal we didn't have anything else to go so we decided to go home. Little did I know that I was going to have a dumb blond moment soon!

As we were driving home we passed a Burger King. I was looking out the window and an advertising sign caught my eye, it said, DBL Cheeseburger, $1.99. I simply asked my mom in a casual voice, what does DBL mean. But when I expected an answer I got laughs! My mom and my best friend were cracking up in the car! I could feel the blood rushing to my face; it started getting hotter and hotter! Like I had a fever. Of course I had no idea why they were laughing or why I was embarrassed! I asked them what was so funny. When they finally stopped laughing they said, "Did you really just ask that?" I said, "Yes, why?" They started laughing again. While half laughing my mom said, "Becca, DBL means double." "Oh really," I said, "I totally knew that!" even though I totally didn't.

After that day my mom and my friend came up with a catch phrase for me… instead of a dumb blond moment, it's a DBL moment! My mom and friend still tease me about it today. It was a great DBL moment!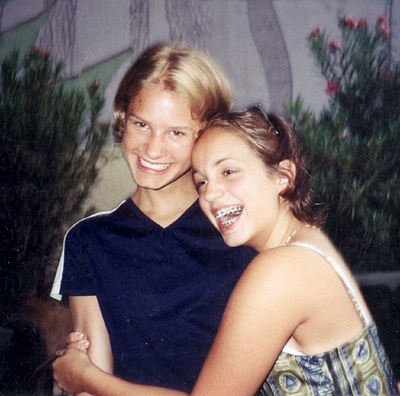 © Anonymous