NaNoWriMo
January 21, 2010
It's 11:30 pm of November 30, and I am cram-writing. I've finished (or procrastinated on) all my homework, so I'm not working because a teacher has told me to, and no one cares if I finish this by the deadline - that is, no one but me. It's the last night of National Novel Writing Month, and I have thirty minutes to finish my novel.

In the month of November, a huge number of people worldwide join together in the effort to complete works of fiction comprising of 50,000 words or more. With school and work, it can be hard to ram in the necessary average of 1,667 words per day, but I, along with roughly 32,000 others, have found the time. I write at lunch, on the weekends, on the ride to school and in the moments between my classes. Everyone I know knows what I am doing, mainly because I can't shut up about it.

Though National Novel Writing Month (or NaNoWriMo) stresses that it is about quantity over quality, it was at first ridiculously hard for me to keep my inner editor in the backseat. When asked to pump out a novel in thirty days, however, you're forced to stop wondering whether your main character's eyes should be chestnut or hazel, and instead concentrate on boosting your word count; whether you do this honorably, by adding long descriptions and minute detail, or schemingly, by refusing to use contractions, is entirely up to you. Other than blatant cheating (I adjusted my word count tool to consider dashes words), you find ways to meet the word goal. With all the material in your head already available to you, all you have to do is pick some of it and start (frantically) writing. I have never written something this long-winded before, and trying to keep track of my admittedly flimsy plot and characters has taught me a whole new skill set. I have learned about the trials of transporting my cast through unbelievable transformations, and about what it takes to keep me interested in a story. Most importantly, I have learned to be at peace when something doesn't come out quite right. My finished novel is a wondrous, inconsistent, unrealistic, blabbering thing to behold, but it is mine. It feels like my baby, and rather than disown it, I want to tenderly nurture it and help it mature (hopefully to the point where I would actually let another person read it someday).

NaNoWriMo is a fantastic program. The website (www.nanowrimo.org) is extremely helpful, with a community of supportive writers, both amateur and professional, ready to egg you on or give you sympathy. The online community helped me find some great writing buddies, unfailingly eager to offer opinions and advice. NaNoWriMo is fascinating in that it is simultaneously a group effort, and an individual project for every participant. It has given me a sense of accomplishment without encouraging me to criticize myself into pieces (something I am already inclined to do), and has offered occasional moments of such clarity and inspiration, that I have burst into laughter or tears. This is a project to be undertaken by anyone excited to craft stories in a cheeky, reckless way. Even if you're doubting your enthusiasm towards writing, I would recommend participating; NaNoWriMo really knows how to put a writer in their place.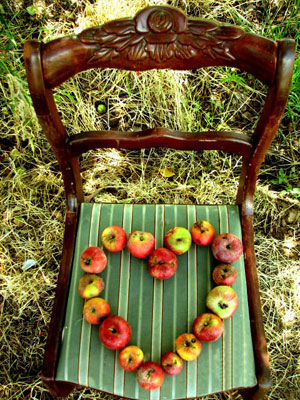 © LZ A., Grand Junction, CO