M.O.V.E.
July 18, 2010
Nowadays everybody wants to help which is a good thing. All around you can find posters and commercials telling you to help out. Help the children in Africa, the poor in Asia and the caste system in India. What you don't see too often are the signs telling you to look inward. To help people look to other countries and see the bad things there but they don't really look at the things happening around them. This past April I had an opportunity to go with my church to an event called M.O.V.E. M.O.V.E. stands for Mission Outreach Venture Experience.

It was an overnight trip at First Covenant Church of Minneapolis. While there we participated in a variety of activities and lessons. The first day was spent hanging out and meeting new people and then hearing a sermon that got us thinking about what we were going to do the next day. In the beginning of the day everybody split into groups and assigned a place that we would be working for a while.

My group got to go to a nearby thrift store named Hidden Treasures. Hidden Treasures employs people that are having a hard time, people that had gotten out of prison or rehab or that didn't really have any work experience. Those people could work there then got help to find a new, better job. The store also made sure to have low prices so that people that were having a hard time with money could afford what they needed.

Along with a couple others from my group I spent the day sorting through books that had been donated, kid's books in one box, diet books in another, hard-cover fiction in a third. We got through dozens of boxes filled with books putting them all in their correct sorting boxes. After all the books were sorted we started to price them starting with the children's books. Most books were only sold for 99 cents so everyone could be able to get a book or more. All the people in our group worked in different areas of the store and all together we got a lot done.

After four hours of work at Hidden Treasures we headed back to the church. There they had a few stations where they had lessons with different information. All of the stations talked about helping people around the area but they all covered it in different ways. One of the stations talked about what poverty was and how many people were affected by it. The guy running the station had some interesting numbers about poverty in Minnesota. More than two thousand families in the Twin Cities area alone are in a state of poverty. That really struck a chord with me. So many people are in poverty and there were so many just around here and they were only a tiny percentage of those across America.

When you think about helping the poor you usually think of third-world countries that don't have much money not the big countries that have one of the best economies. It takes someone to show you what is going on before you really start to notice it. There are so many bad things that go on in this world but at least we can do something to help.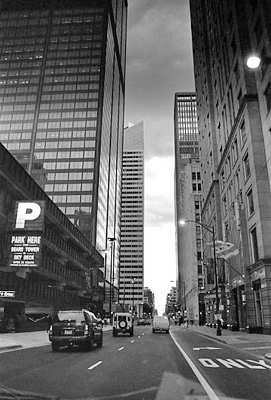 © Alexandra K., Chicago, IL