In God's and My Eyes, It Was For Better
February 15, 2011
Lisa introduced me to Tyler, the worship arts pastor for the Junior High at church. He couldn't wait for me to sing with him sometime. Being on the worship team open new doors towards friends. Compliments turned into sleepovers. I was so excited that I FINALLY knew kids at church. On July 25th, 2010, I embarked on what would be a spiritual journey and a decision that changed my life. Junior High Camp. I went last year to The Peak in Yelm, Washington, about five hours away from Portland. I brought my best friend at the time, Catheryn, who didn't come for the spiritual things about camp. She came for the fun, and so I felt embarrassed to do anything spiritual there. So, this year was different. We took charter buses to Cusick, Washington, about nine hours away from Portland, and seventy miles away from the Canadian border. I was stoked! I loved the feeling of camp, knowing that I knew some of the kids and I was just waiting to meet more. Epic was going to be epic.


When we got there, I found out that I would be sleeping in the gym of the camp. They didn't have enough room for about forty girls. I was homesick. I wanted my bed, I wanted my family, and I wanted to leave. A few days after that, one of leaders, Angie, talked about how she accepted the Lord when she was eight or nine. I asked her what it meant and she replied, "It means you accept the Lord as your Savior forever and you promise to live for him." I felt I was ready to take the next step in my faith. Angie prayed with me as I accepted Christ on July 27th, 2010 at Epic Junior High Camp. Tears welled up in my eyes and I couldn't believe how refreshed I felt. I felt like a completely new person. I am so glad I accepted Christ because that lead me to wanting to start a Bible Study group at my school and getting involved with 412 Discipling class. That led to Fusion, which is small group Bible Study on Sunday nights. I am so amazing how God has changed me into a better person all because I wanted to accept Him.


I started a class called Pure Teen, which is keeping your heart, mind, and body pure. I wanted to take this class because I'm going to be in High School next year and, there is a lot of pressure for friends, drugs, sex, and I'm sure more. Unfortunately, temptation caught up to me. I was tempted to get Facebook, a social networking site that all my friends had. I felt left out and I decided to go against the rules and got one. Like I said earlier, I have learned a lot about myself. And I learned a lot about who I was then. This part of my life was Satin getting in. Now looking back, it seems like the Lord let me go a little bit. But He does everything for a reason, and I believe He let temptation get to me to make me stronger in Him and my faith.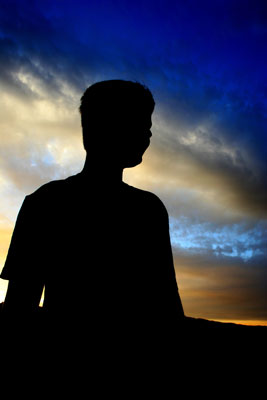 © Monica L., St. George, UT