Lovely Pain
August 6, 2011
It felt like every bone in my body was being broken. 
I wanted the pain to go away, I wanted the ache and hurt to just disappear.
Everything only got worst, every minute I was in pain I could only think of what it would be like afterwards.
Every minute was me screaming for a way out, me crying my eyes out, me wanting it to be over with.
I couldn't bare it, all the yelling, all the blood, all the hurt you caused me.
My body ached in misery, I was petrified the whole time. I kept my eyes closed the whole time. I was scared to open them. The pain was just so much that not even words can explain what I was going through.
I was trembling in fear I didn't know what lied ahead, but once everything happened within those hours and then those final few minutes a beautiful little flower sprouted out, a scared little cry was heard from around, then when I finally opened my eyes to see. I couldn't believe what I had created what we had created she was so gorgeous. She was so small and fragile she was a perfect little beauty. This little baby girl was like nothing I could have ever imagined, the suffering I went through to get her was something extraordinary in the end, and something I don't think I'll ever forget.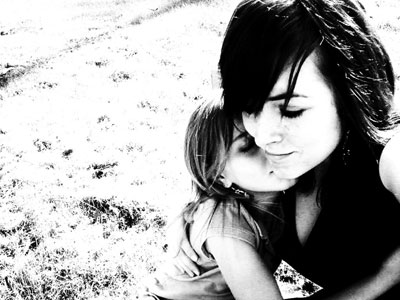 © Anna K., Portland, OR