My Mistakes
August 9, 2011
Mistakes are erratically common. Within my life the numerous mistakes have occurred, pointless, unavoidable Mistakes. Whilst some mistakes pass through our minds without a second glance, others linger on. Some have a greater impact on our lIves than we'd intend.
These are my mistakes.
Mistake number on was being naIve enough to think a teenage romance was fathomable for us. For thinking that such strong friendships meant strong relationships, and that if all tumbled, the friendship would still be there. Were we kidding ourselves throughout the process? Did we ever think that we'd be together forever? I know the thoughts had crossed my mind, but it seemed to big. To big for me, to big for you, to big for our relationship. We lIved so idly, watching the time flutter-by in hushed, lovestruck movements.
Mistake number two was not fighting for it. When our romance was getting difficult, we didn't stand up and struggle against its resistance. I tried but the battle was too strong to fight on my own. I held on in every possible way, waiting to feel a grip of your own encase me, but none came. It was the same story that everyone knows, when one heart holds on, and the others let go. So i walked away, hoping to escape with whatever strength i had left.
Mistake number 3 was, and is, not letting you go. Through everything we've been through, my heart still wants you. My mind is telling me to see the good in goodbye, but it doesn't seem possible, not yet anyway. I don't want to forget you.
Of Course, from all mistakes, we learn things.
This is what Ive learnt.
You should never date your best friend, because when it ends you loose everything.
You should never be the only one fighting to keep a relationship afloat, if one person lets go, you should too.
The third, and final thing Ive learnt is that, i cant get over you.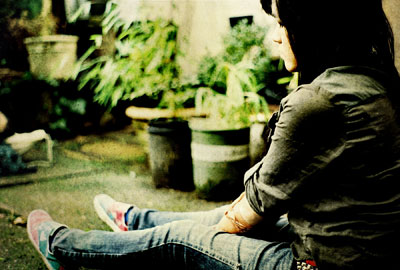 © Hailey J., Lake Oswego, OR