Trying too hard
August 30, 2011
When I was younger, I used to say to myself "Keep on going, cause life doesn't stop."
2008- Her eyes were burning me. Across the field I saw her whispering and laughing, pointing at me. I was not the kind of girl who could just walk over there and tell her to stop. She was a mean girl, and I knew it. So I sat down, in my little hideout, and sang. My body flew when I sang that day. I was out of this school, in a world where I could be me. It was perfect. I cried and cried. Finally I looked up and said to myself "Life keeps going, and so do I."
2009- "TEACHERS PET!" "MS. ANNOYING!"
It was hard. I knew I was just trying to defend myself, but everyone had turned there back on me. I was a nobody just because someone in this world didn't want to be my friend. I was young, but they didn't care. Snapping was harsh and it hurt but i told myself "Life keeps going, and so do I."
2011- Now that I think about it, Everybody loves one and other. I want it to stay that way. DONT BULLY.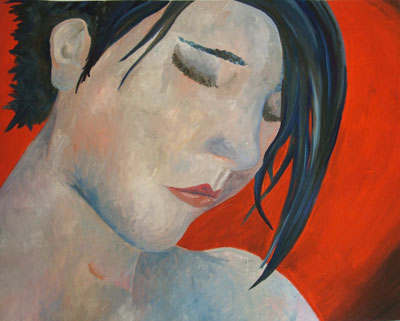 © Lindsay S., Billings, MT