Falling For You .
November 9, 2011
People really don't understand the way I feel when it comes to you. You mean the world to me, and you're such a big part of my life. Yes we have had our ups and downs. Yes you have done some things to me that most would not have forgiven you for. But, you see the problem was that I couldn't stay away from you. There was something about you that kept pulling me back in no matter how much I tried to stay away. Your smile is like a drug to me, the one drug that makes my heart skip beats, the one drug that makes me feel higher than I've ever felt before. Your touch is a sensation that I could never imagine living without. The feeling of being in your arms is a feeling that can be replaced by no other feeling in this whole world. No one and nothing can come close to the way I feel about you. It's crazy how seeing you brightens my day, and seeing your face takes all the bad away.

When you are near everything else just disappears and there is no place else I'd rather be. You are the very best thing that has ever happened to me. I hate to say it because it scares me more than you know, but I'm 100 percent sure I've fallen for you. Everything about you invites me in, and puts me in a place of deep serenity. The smell of your skin, the way your lips feel on mine, the way your hands caress my hips, the way your fingers trace my spine, and the way you read my thoughts from the outside looking in. When I look into your eyes, I lose track of all my senses, I swear sometimes I even forget my name. You make my head spin , you make my life everything it was meant to be and I couldn't imagine it without you.

Sometimes we fight and we get into our little disagreements but I I know at the end of the day we will always have each other and knowing that makes all the frustrations worth while. I can't believe I got so blessed to have someone as special as you walk into my life, but all I know is that I am going to do everything in my life to keep you there. There are so many things you have taught me about love. Love is a an irresistible desire to be irresistibly desired. Love is a symbol of eternity. It wipes out all sense of time, destroying all memory of a beginning and all fear of an end. You taught me that true love is when you put someone on a pedestal , but if they fall off of it you are there to catch them. I've learned that you learn to like someone when you find out what makes them laugh, but you learn to love them when you find out what makes them cry. I'm so in love with you and it's more than I can handle. But when you are in love you have to forget the risk, if it's what you want then it's worth it all.

I hope you understand my feelings for you boy. I got so many feelings for you, so many more than you know. I wanna have you around for as long as you will allow me to get you by my side. I hope you feel the same way. You mean everything to me.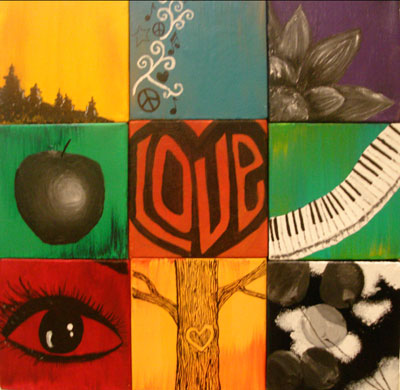 © Christina E., Henderson, NV