Stick Up For Me
January 6, 2012
-''Sorry,no nerds invited.''
I've heard people say some pretty nasty things about me throughout my life at school,but this had to be the lowest.The lunch table grew silent.Being the only girl in my group of friends that wasn't asked to the party,I felt pretty left out,rejected and humiliated.I tried to gulp down the last bit of my orange juice,but it was impossible to do so with a lump in my throat.I thought it was time to make a run for it to my place of comfort,the bathroom stall,where my cries have gone silent for my three years at school.Time to retreat...time to retreat...Time to- -''That's a nasty thing to say Jasmine,I'm not going if Jamie's not.'' I knew that voice anywhere,it was my loyal friend Amy.Boy,did that girl have gumption.
I looked up from my usual head downward position and mouthed Amy a ''Thank you.'' added with a warm,fizzy smile.For the first time in my life I felt appreciated and welcomed,like somebody cared.Amy didn't bail on me in my time of need,she stuck up for me and true friends do that for you all of the time.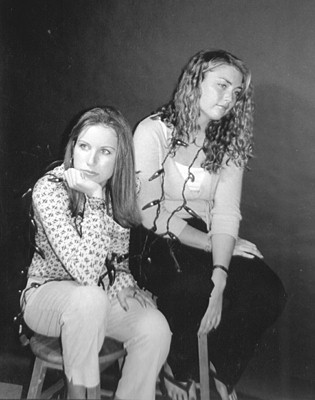 © Hadley B., Marblehead, MA