Things to Say
January 8, 2012
There are just not enough things to say about that person. Maybe they taught you things, maybe they befriended you when you were lonely, maybe they helped you when you were down. Maybe they just said hi to you in the hall every morning, nothing more. They provided the one constant in your life, the rest of which was swimming with friendship drama, big tests and private fears about what the economy will do to your future. Maybe they listened to what you had to say, even if nobody else thought it was important.

There can't be enough words, no matter how eloquently strung together, to describe what you feel for this person. Gratitude, admiration, understanding… they are all just words in comparison to what this person has given you! What this person means to you! The emotion love, no matter how strong, is not strong enough to sum up how you feel for this person. There are not ways enough to tell them how much of an impact they've had on you.

But you want to try anyway. You know the stories, where one day the person who takes their friend for granted realizes how much they mean to them and goes to tell them, but by then it's too late. You don't want that to happen. No! You will make this person know what they mean to you. How they've changed your life, if even so subtly.

As you pass them in the hallway, your speech all thought out and your expressions practiced, they grin and wave, "Hi." In that second it all goes flying out the window, as your daily ritual takes root once more.

"Hi," you smile back, and while not nearly so moving as what you feel, it seems just the thing to say.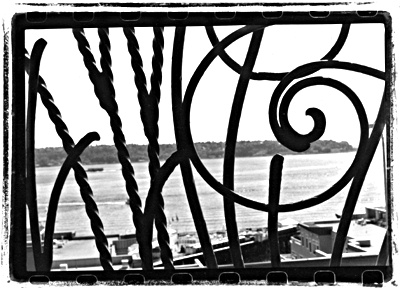 © Mary A., Fullerton, CA