The It Girls
April 12, 2012
Charming. Beautiful. Godlike, even maybe. Confidence radiating from every inch of their smooth, flawless skin. There's no other way to describe them as anything but the It Girls. Shining as brightly as the sun, they capture everyone's attention, yet make you feel special, different from everyone else.


Yet they're ruthless, willing to do anything to claw their way up to the top. No matter how many backs needed to be stabbed, hearts broken, or relationships dissolved, they'd do it. Cheating, stealing.. it's all the norm. Those whispers you hear across the room, followed by the giggles? Yeah, that's them.


So why do we put them on a pedestal? Bow down to their powers and give into their requests, even when our brains are screaming at us to stop? What puts them above us? Gives them the right to tease our greater-than-size-0 bodies or mock our sense of style?


The answer: Nothing.

If only everyone could see..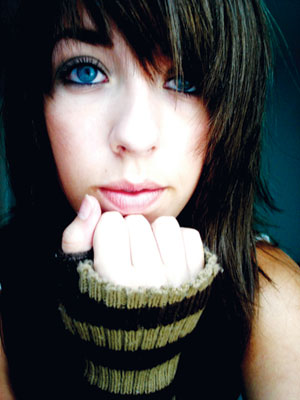 © Brit H., Peabody, MA