Mr. Know It All
October 23, 2012
Mr. Know It All, well you think you know it all, but you don't know a thing at all.
Hey, you. Yeah, you. Mr. Know It All. You don't control my life anymore. So quit trying to.
Thanks for leaving me. Yeah, I'm actually thanking you for that. We never would have worked. You don't understand me. The real me. The person hidden behind these walls. You weren't able to tear these bricks around my heart down, because they're still as intact as ever.
I thought I knew you. I made excuses for you whenever something didn't go right. But, dang, why did I do that to myself? It's not even like you cared. Or did you? I never was able to tell.
Mr. Bring Me Down, well ya like to bring me down, don't ya, but I ain't laying down, baby, I ain't going down. Can't nobody tell me how it's gonna be. Nobody gonna make a fool out of me. Baby you should know that I lead not follow.
Who are you to tell me how my life should be? Who are you to say that I'm not awesome enough because I don't do the same activities as you do? Who are you?
Yet, I opened my heart to you. I tried to start something. It never worked, huh? I never meant enough to you. You made sure we were a secret. What the heck dude? That's not what a girl wants!!!
Oh you think that you know me, know me. That's why I'm leaving you lonely, lonely. Cause baby you don't know a thing about me. You don't know a thing about me.
Only someone who is worthy will see who I really am. And, in return, they will be just as special to me. But don't bring me down because we're done. It was the right move on your part. Way to go, dude. You showed me that I can make it through the pain of a breakup. You strengthened my love of my religion. You pretty much told me through all of your insults that you think you live a better life then I do. So go cry in the corner. Because if you need to bash me to make yourself feel better about yourself, then what the heck was I ever doing with you in the first place? I finally realized how much better I am without you, Mr. Know It All, and it's amazing how liberated I feel.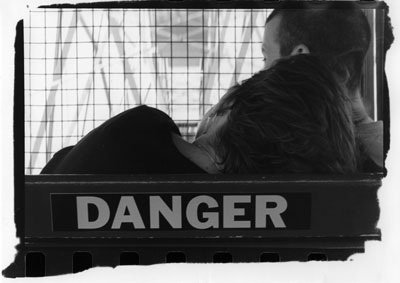 © Katie P., Bethesda, MD