Who Am I?
February 22, 2013
I am a girl. I don't always wear make-up. I just want to love and feel loved. I worry about my looks secretly, but I never complain to anyone.I want to fit in, but I want to be unique.

I am a singer. I express myself through music. That's the only way I know how. I am an actress. I feel most comfortable with myself when I am someone else. The stage is my home and the only place I belong.

I am insecure. I worry about what others think. I feel like no guy will ever want to date me. I look in the mirror sometimes and I hate what I see. I know my insecurity is because I'm afraid. I am afraid of the world rejecting me.

I am a fighter. I stand up for what I believe in, even if I might embarrass myself. It might not always be the most popular, but if I have an opinion, I let people know.

I am many different people. I am a daughter, a sister, a cousin, a granddaughter, a niece, a friend, a student. I'm not perfect. I'm just like millions of others. But I am an individual.

Who am I?

I am myself.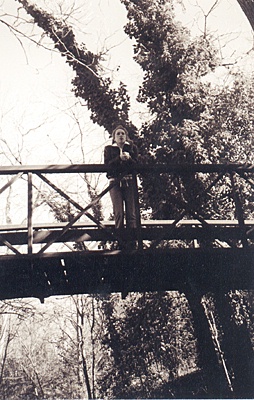 © Loni Black, Hamilton, TX