Carnations
February 22, 2013
I pass a sign in my school's hallway that screams "Buy Carnations! $1 each! Send them to a friend for Valentine's Day!" It's a cute idea that many schools have adapted. But when I look at those cursed flowers, they bring back a memory I try to forget.

It was 6th grade; my first year at the "big middle school." Valentine's Day was fast approaching. I was, to put it mildly, a little naïve about Valentine's Day outside of elementary school. At my old school, Valentine's Day meant you bought a big pack of valentines that you handed out to the whole class. The teacher would hand out chocolate shaped like hearts, and you'd have a party. Happy-happy joy-joy.

Anyways, it was 6th grade. There were posters and announcements about buying carnations. I was excited. I sent 3 out to my friends. I wrote funny sayings on the slips of paper. I was anxiously waiting for my flowers. I didn't really expect any from guys. I didn't have many guy friends. It didn't matter to me.

The morning of the day came. I sat nervously in homeroom. There was a giant stack of carnations in my homeroom. More than one per person, so I expected to get one. My teacher called out the names one by one. Some people got 2, 3 or even 4. I thought I would get at least one. But as the pile dwindled, so did my hopes. My name was not called. I waited for afternoon homeroom, where carnations that were ordered throughout the day would be delivered. There was a decent pile. I waited, but the moment never came. Oh well, I figured. I bet lots of kids didn't get any. Boy was I wrong.

I walked to go to my locker in a sea of flowers. Everyone in my hallway (so everyone in my grade) had at least one. The smell was sickly sweet. I walked onto my bus, and in every bus seat was a bouquet of flowers. Everyone on my bus had one. People's eyes scanned the rows to see who had more than them. When their eyes fell upon me, they seemed shocked. How could someone not even have any friends to send them a carnation?

As I walked home from the bus stop, my view of the day changed. It was no longer a cheery day filled with pink and red hearts. It was a cold, painful, unforgiving winter day unlike any other. The tears fell like cold winter rain when I got home. But before anyone saw, I dried my eyes and calmed my breathing. Nobody will ever know the story of the Valentine's Day that broke my spirit.

All because of a carnation.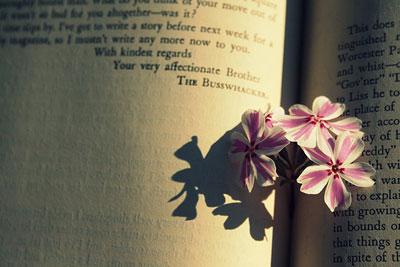 © Jordan K., Oxford, GA