The Kiss
November 19, 2013
"I love you." The words tumbled out, and at first, they didn't sound as if they belonged to my voice.

Your blue eyes softened and I could already tell that you felt the same. Your lips met mine and I scarcely tasted peppermint, I could taste it on your breath. I never told you this but during my first kiss, I kept my eyes open. With you though, it was different, I felt every kiss in my bones.
We were sitting on the leather sofa, the one in the basement of my house, where all of our friends usually hung out together, but this time it was just you and I. The TV was on high and we were pretending to watch the movie that was on, even though neither of us even knew its title. Your hands were on my hips, something I normally wouldn't allow. I was extremely insecure about my body, but the more we hung out, the less you had to persuade me to let you touch me. I can still remember the smell of your skin as if it were yesterday, lilacs, cinnamon, and laundry detergent; your mom was always good about washing your clothes.

Later that day, an hour or so before we were supposed to leave for a dance, I remember being face down in my pillow. The depression I was battling had crept its way under my skin. My head was pounding and I felt the need to shut out the entire world. It was times like these when I liked to just sleep for hours. I remember hearing the door to my bedroom creak open, I remember hearing your footsteps make their way to the side of my bed. Your hand was so soft and warm on my exposed shoulder; you laid your hand there and whispered my name in my ear. I remember how desperate your eyes seemed as they looked into mine. Deep pools of light blue, concerned; I never thought that anyone could've loved me the way you did.

"Jen, c'mon." you said it your softest voice. Running your hands through my hair, butterfly kissing my forehead. Your lips were soft that day, I remember. Somehow you managed to get me out of my stupor. I sat up and you crawled up beside me. Attentive, you asked me what was wrong. And I told you the thoughts that were circling my mind.

It was your kiss that brought me back to the world. It was your touch that made my skin glow. Your smile that made even the rainiest of days, break with sunshine. It was your love that gave me the strength to really, truly live.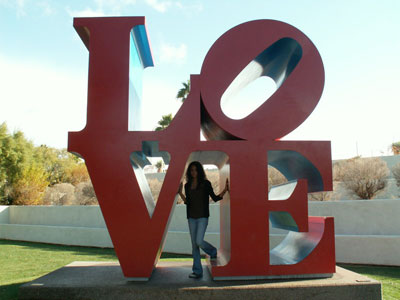 © Shannon E., Glendale, AZ