Music is My Religion
February 6, 2014
Music has always had a profound effect on me. When I was just shy of six years old, I habitually woke before my parents and snuck barefoot through the house to our bulky, black CD player. I would rifle through the stacks of CD's, searching feverishly for one in particular until I found it—a collection of Mozart's etudes, usually nestled between something by Nirvana or U2. I would gently slip the disk into the CD player and press play, turning the volume knob down until the music was so faint I had to put my ear to the speaker to catch it. I put myself through this process so that I could hear one song in particular; the second track. I don't remember what this song was called, but around 2 minutes and 40 seconds in, it changed keys the way many Broadway numbers do to heighten the listener's musical experience, and it was phenomenal. I could not get enough of how gorgeous that key change sounded, or the way my gut clenched each time it happened. I was only five, but as I knelt on the carpet, pressing my left ear to the speaker's mesh to hear the notes tremble and soar, I appreciated the music like any adult. It touched something deep and raw within me and expressed a feeling I did not think could be expressed. I was hooked.

As the years slipped by, my mother and I attended many concerts at local theaters. I treasured them. While most other children in the audience were dragged along by aggravated parents and silenced with bags of technicolor gummy bears and promises to stop at McDonald's afterward, I all but hung over the velvet railing gazing down at the performers with rapt enthrallment. They seemed so quietly powerful. There was always an ethereal moment during the performance when the musicians stopped playing for the audience and lost themselves in the swirling atmosphere of sound. They seemed to fuse with their instrument to become a single entity, telling the story from two perspectives simultaneously. The synchronization between the musician and the instrument was astonishing. I always left these concerts lit with a private joy, inspired to keep plugging away at my piano lessons. I wanted to experience that kind of oneness with my own instrument.

At eight years old, my musical tastes expanded beyond the classical when, as I was riding in a friend's car, a song came on that was like nothing I had heard before. It had a huge sound, and was practically splitting at the seams with intense energy and emotion. It was all encompassing, and I was both overwhelmed and transported by the passionate, swelling music. By the end of the track, my stomach was fluttering, my heart was thumping, and goose bumps had cropped up on the back of my neck. This was the first time I had been so viscerally affected by a song. I later came to find out that it was called, "What is this Feeling?" from the official Wicked soundtrack. From that point on, I developed a fervent love of musicals and the spine-tingling chills they evoke.

Several years down the road, I discovered a new kind of musical experience: movie soundtracks. When I found out that I could purchase soundtracks separate from the film, I immediately went and bought all of the Harry Potter film scores in a fit of excitement. It was around then that I started covering songs on my piano. The first song I covered was Owl City's hit single "Fireflies," and then "Hedwig's Theme" from the Harry Potter soundtrack. I was admittedly not very good, but I had an incredible time adding my own flavor to songs I'd loved for years. Throughout these years, I continued to listen to various types of music; dabbling in international hits, electronic dance beats, folk, classical, and a moderate amount of pop.

I was watching an episode of Glee several years ago, when they happened to cover "Fix You," by Coldplay. I was so profoundly moved by that song—it has since become a personal anthem of strength and resilience—that I went on to listen to every song ever performed by Coldplay. I zealously stalked them on YouTube, listening to their song "Clocks" on an endless loop. It remains my favorite song to this day. I took an interest in rock that summer, a genre I had previously been uninterested in, and discovered some of my favorite music of all time among the indie/alternative set. I fell in love with Coldplay's acoustic, introspective sound and Florence + The Machine's epic, almost orchestral rock, as well as music from artists like U2, The Cure, Oasis, Muse, The Verve, and David Bowie. While I am an alternative rock fiend, I also love listening to iridescent indie pop, jazz reminiscent of Gatsby, the occasional dubstep, and of course, classical music. I am still a massive Mozart fangirl.

A love of music has been extremely beneficial, in ways I had not even considered until writing this. It has proven to be an enormously successful conversation starter, and an inconspicuous way to glean information about someone's personality. People's musical tastes are often very telling about who they are. A person who listens to The Beatles and Pink Floyd may be quite different from a person who prefers Lady Gaga and One Direction. And then there are those who listen to everything; who put Ke$ha and Beethoven on the same playlist and enjoy both with equal enthusiasm. I hope I fall into this category.

Music feeds my soul. It inspires me to be creative. It has been one of the best medicines for emotional ailments and lifted me out of depression. It communicates human feelings in a way I have not felt so powerfully accomplished by anything else. Victor Hugo said it best: "Music expresses that which cannot be put into words and that which cannot remain silent." It will always be a grand passion, a favorite partnership, an intrinsic part of who I am. Music is my essence set to song.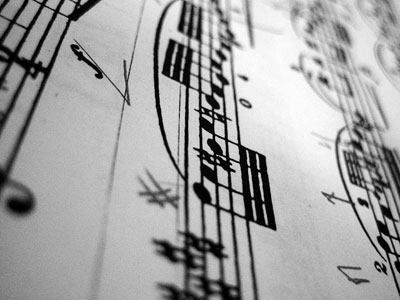 © Kimberly C., Houston, TX