Confidence in Writing
June 29, 2014
We all know the feeling.

That sickening, dry sweat feeling that one gets after reading something from a year ago. Or six months ago. Or the night before.

That feeling that says oh, no, what is this monster I have so unwittingly created?

As a writer, it comes with the territory. No matter how brilliant you thought it was whilst you penned it, reading it back comes with that cringing feeling that leaves you thinking you were never a good writer to begin with.

I can't even count the number of times I've sat down with old pieces of mine and wanted to cry with sheer incredulity. I have always considered myself a good writer, humility aside, but the grammatical mess that used to be what I considered a finished product begs to disagree.

There was even a period in my life where I gave up on every aspiration I had of ever becoming an author.

And then something changed. At the end of my melodramatic three months of self-doubt, I sat down and wrote a novel. Beginning to end, one month, and bam: it was done.
The most amazing thing happened as I typed out said novel. As I told my characters' stories, I began to think who cares? No matter what, regardless of anything and anyone, I loved this story.
And the answer to my darkest confidence issues were so, so clear by the end of that month. So long as I could be proud of what I had done, so long as I loved what I had written, no one else mattered.
I live by that now. When my friends read my work or when I contemplate publishing a book one day, all I know for certain is that I like my writing, and, to put it delicately, screw anyone who hates it.
There's always going to be someone who dislikes something someone else loves, whether that be a book or movie or food or experience or anything. One cannot and should not spend their time worrying about winning over the world's population. That would be a dream come true for many of us, but since that particular dream is not attainable, it's best to set one's sights somewhere closer to earth.

I can't even begin to describe how much happier I am now that I have chosen to see my own writing in this light. Sure, I still cringe when I see old stories written back when I was twelve or even fourteen, but moving forward from that oh-so-detrimental-confidence-building-novel, I am able to look at what I write with a healthy sense of okay, this isn't awful, what can I do to make it even better? Even though it might resemble a three-way car crash, I can still look at it and tell myself that I am a good writer, and that I can fix my mistakes.
I am well aware that my method can be taken as arrogant and perhaps even naïve, but I'll say it again: who cares? I like it, and you don't have to. Fine by me.
In the end, just remember that no one else gets to be the judge of your work. You may never be hailed as the best writer of the century, but then again, that's all extremely subjective, isn't it?
Love what you write, and never let anyone take that from you.


Author's Note:
a.) Don't point back to this article as an excuse not to take constructive criticism. Other people do have excellent insight: you shouldn't ignore them any more than you should let their opinions become your own. Keep in mind what others suggest, but also what you think and want.
b.) If you have never looked upon your own work with disgust you are either lying or JK Rowling. Either way, there's a reason you don't think your writing stinks. I wish you the best on figuring out which category you fit into.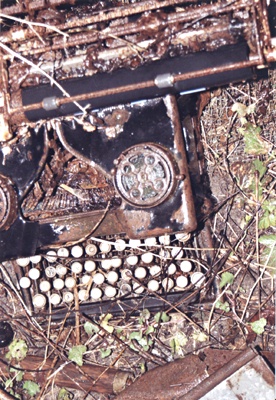 © Kyla G., Sunbury, PA