Worst Sunday Morning
March 4, 2015
I stepped out of my house at 7:00 on a Sunday morning. But in less than 30 seconds my heart sank, I started feeling dizzy. I saw a mother with untied hairs and with a child of maybe 1 year in her lap both crying. The child was crying maybe because he hadn't eat anything from several days and the mother was crying not because she was dying of hunger but because her child was crying. They looked like some bones grouped together without any flesh. A voice cried from the back of my head and told me to sit next to them and cry. My feet were not allowing me to take next step. The mother raised her hand towards me for money so that she can get milk for her piece-of-heart. I gave her the 2-3 coins I had. I knew that it was not enough to buy anything which can fill their stomach. I know I should have come back home and give her some more money. But then too the lady smiled and blessed me.

With heavy steps, I started to walk again. I tried to distract my mind but all in vain. I can't erase that child's innocent face, his eyes the way he stared at me like he was asking me to switch the places. Then I reached the garden, I met my friends. We talked about our courses and played games. After sometime we decided to leave.
On my way back I saw that woman with her baby again but this time there was a man too. I think he was that baby's father. He was drunk and was stumbling and the lady was shaking heavily and I saw wounds on her hands. A picture of what the man had done to her came to my mind. I screamed and ran hard till I locked myself in my room. I ate nothing that day. I just kept on thinking about that woman and that young life in her lap.

The baby is unaware of everything, then why he is suffering? I can't erase them from my mind. I ask you, Who's fault is this? That baby's. That he came to this hell. Or we people who turn our back after seeing a man torturing a woman. We don't know her, so why we save her? We have other things to figure out. Right!

It was my worst Sunday morning.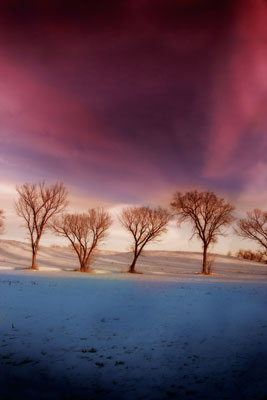 © Elizabeth H., San Bernardino, CA