Snowboarding
June 1, 2012
One final run in the terrain park. It was 4:00. The lifts were closing. It was getting dark and I was terrified. The slope was very steep; I needed to get it over with. I felt like the jump was staring at me like I had just punched him in the face, angry and mean.
I got off the ground and popped up on my board. I started to go down the hill. I picked up speed. The snow looked like it was rushing behind me like water. I bent my knees to gain more speed. I got closer and closer to the jump. The nerves started to shake my body. I started to get unstable. My board started to curve up the jump. I could feel more weight pressing on my legs. Two more feet and I was airborn.
I got off the jump. It felt like a blast off refreshing air had hit my face. It seemed like I was up in the air forever. My only focus was to stay balanced, if I were to land wrong, chance are was that I could get really hurt. which has already happened before. These two seconds of air time felt like two minutes. I bent my knees to get ready for the hard and icy landing I was in for.
Boooommm! The board seemed to crack. However I road off fine. I then stopped and waved to my friend to go down the jump. I had conquered my fear. I did not think I could do it but I did. I use this as a life lesson now. If you don't think you can do something, you usually can.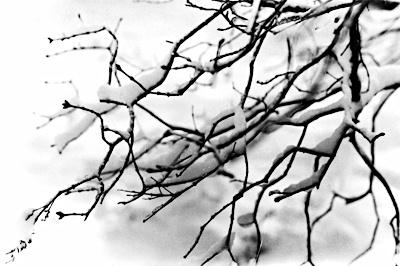 © Lindsey D., Marblehead, MA