People To People Student Ambassadors
April 22, 2009
When I first received the yellowy manilla letter with the printed seal envelope, I read the name People To People Student Ambassadors, and instantly thought that the program was a fraud. I was pretty sure that this was just a group of people trying to solicit money from me. After all, who would want to give me, an A-B student from Jersey, a chance to be an international ambassador?

So I threw the letter in the trash. That was in 2007.

In 2008, I received another letter, almost identical to the last. It said that I had been 'selected'. I didn't believe it for a second.

In 2009, I got my third invite. I was angry now. This organization kept promising these elaborate trips, these once-in-a-lifetime opportunities. I went to school and complained to my friends.

Apparently, they had received the letters, too. So I talked to my parents, and we decided to try this whole thing out. The paper said we could attend an informational meeting at the local college.

I went.

I was instantly sent on a curve, a complete right-face on all of my previous plans. People To People offered me a trip to Australia and New Zealand, and, even though the whole thing cost around $7,000, my parents decided it was worth while.

I'm so happy they did.

In July of 2009, I will be going to Australia and New Zealand with a wonderful group of kids my age to represent our country. I'm so pleased and excited, and super impressed with the whole program. They are real, and definitely reliable. My leaders are fantastic, and we will be attending several meetings before our 17 day trip in order to prepare ourselves.

To anyone who receives one of these letters, please consider. This is a fantastic program and has already impacted my life.

I am so proud to be a People To People Student Ambassador!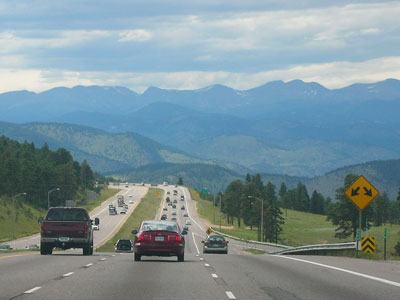 © Adeline N., Ridgefield, CT