Realm of the Dreamers.
February 16, 2011
Summary:
Kate Jones has a dead sister and divorced parents. Her mom's more devoted to finding a relationship than to taking care of her. So she dreams of a boy. He always helps her, and makes dreaming something to live for.
One day, after being continuously bullied by a boy named Miguel, a new kid arrives in her class. He looks exactly like *the* boy. The one form her dreams. And if that didn't freak her out enough; he not only panicked, but he recognized her.
The boy's name is Derek. He is part of a magical organization that helps T.K.I.N's: Troubled Kids In Need. He shows her a new, strange realm. The people there, Dreamers, have no emotion. Only problem, it's illegal for Dreamers to meet their T.K.I.N in real life.
Can Kate help Derek without being figured out by the Council?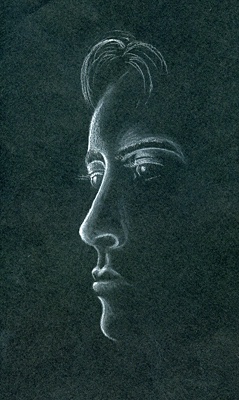 Authorgal98
Realm of the Dreamers.