Suing People for Their Love of Music
MAG
Most people enjoy listening to music, and many spend a lot of money on it, often buying a CD that has only one song they like. So when people found a way to enjoy music for free, they jumped on it. Now the music industry is suing people for their love of music. In recent months there have been hundreds of lawsuits filed against people illegally downloading music.

Major file-sharing networks, such as Kazaa, have given the music industry the names of those who have been downloading. Verizon has also supplied names. The members of the Recording Industry Association of America, which includes Universal Music Group, BMG, EMI, Sony Music and Warner Music feel they have been losing out on money from these illegal downloadings.

"In June, the recording industry announced that it would target hundreds of individual computer users who illegally share music files online in an aggressive gamble to cripple online piracy by suing some of music's biggest fans," according to Canada's GlobeandMail.com. The industry's intent is to stop free downloading and make money. They are suing those they can find and trying to make others stop by scaring them into thinking they'll be sued, too.

What I don't understand is why the industry isn't suing the file-sharing networks instead of individuals. There is no way music companies can sue all those who download, but if they sued the networks, wouldn't that shut down the whole network so there wouldn't be any more illegal downloading?

Most people have access to the Internet, and if these filesharing networks have free music downloading, why is it illegal for people to download it? If a big network is offering free downloading, we're not going to think it's illegal.

I understand that the music industry does not want to lose money, but that does not give them the right to sue people. Most people downloading did not even know it was illegal. The industry is saying that if people who are caught agree not to download and delete their downloaded files, they will not press charges.

The music industry should stop suing people for downloading music and instead should shut down all the file-sharing networks. This will prevent innocent people (who were not aware it was illegal) from being sued. It will also stop the downloading of music.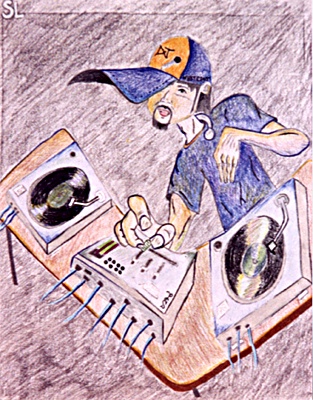 © Anonymous