Standard Deviation
MAG
The newsreel buzzes
With stock quotes and casualty statistics
That help you to calculate your worth and righteousness
A ticker feeds that morbid interest
A constant flow of information
The tons of bombs, the number of miles to your next target
You give me so much math
Interesting charts and pretty graphics
To illustrate the loss of lives
Probabilities, estimations of how
Quickly
Efficiently
Effectively
You can reach your goal
A smiling anchor woman
Tells me everything I need to know
Production is up, the War Effort is successful, and everything
Is happily ever after by the time the 6 o'clock report is over.
We can all wash our dishes (our hands) of the situation
Somewhere a small man in an uncomfortable suit
Holds his calculator like a weapon.
He wears a necktie that chokes him slowly
If I dare to ask him
About the formula to calculate the value of human life
I will be told
That my comments/questions/concerns are simply
Standard deviation.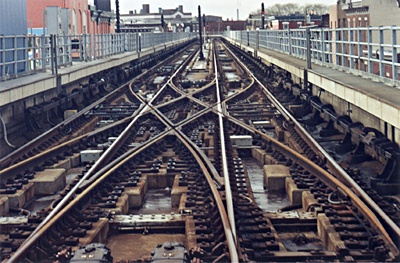 © Anonymous