The end
October 14, 2021
Euthanasia. Fine in the context of animals. But not people.
...Um, why…?
I am neutral in the question of Is euthanasia okay for people? Everyone has their right of opinion.
But I don't agree with uneeded euthanasia for animals. Yes, many times, all that's left in an animal's life is pain. Then, it's right. But not when a poor pit puppy is dumped at a shelter, and then labeled "Unadoptable" because people are bias against her breed. Not when she's led out of her kennel, and not when her short, bitter life was ended with the stab of a needle.
It's not right.
Simple.
Clear.
Easy.
Well, maybe not easy. There would have to be a bit more effort put into it than now.
But think how many lives would be saved!
"No bad dogs" is a popular saying among dog people. I happen to agree with this statement.
See, some dogs may bite and rip and tear and be wild beasts. But they wouldn't have been that way if they'd had an easy life laying on a rug near their Master's fire. They were taught to be that way. Trained by a dog-fight breeder, molded by the cruel street life, kicked as a puppy from an abusive owner, etc, etc, etc.
Same old story.
Every dog needs and extra chance.
And then ten more.
Thank you.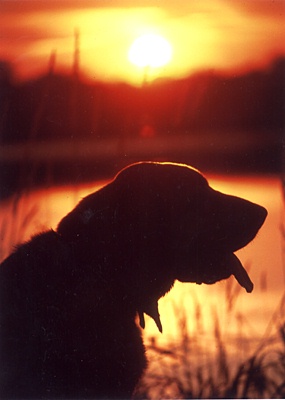 © Justin R., Angola, IN