When Should you Stop?
June 19, 2009
Do you have goals in life? Think about what you want to be when you grow up. What if that all suddenly got ruined by one, simple mistake?

Some people are naturals when it comes to children, some are not. Some people have children at fifteen; some at thirty. Which would you rather be? A responsible thirty-year-old with a partner and a career, or a teenager that's in school and still learning some of the main goals in life. They are ill-prepared to have a child. "Children shouldn't have children," I've heard may say.

The time may be right. You may feel more passionate than ever, that you really think that you are with the right person. Then and there it happens. But maybe you're doing it for the wrong reasons. Think about what might happen if you got pregnant with a guy that you didn't care about-or for that matter-one that you did. Most guys that get teenagers pregnant leave and abandon them. Which may seem like it's only hurting the mother, but it also hurts the child.

Child birth is a beautiful thing. You have to be with the right person to realize that, and at the right age. When you are in school, you want to go hang out with your friends and go to parties, but when you are a teen mother, you can't. You have a new responsibility now; your child. If you don't already have one, you know that you need to get a job or you won't be able to support the baby and yourself.

In conclusion, wait until you are with the right one and you are married to have unsafe sex. There are many ways to prevent teen pregnacy-one main way-don't have sex.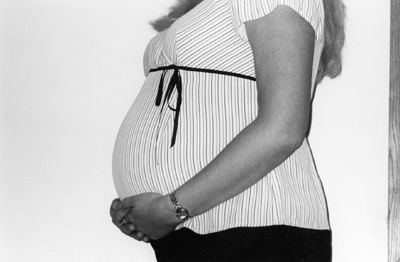 © Cathryn C. Pequannock, NJ