A World Like...Who's?
November 4, 2009
Jealousy is the key to surviving in a world like mine. It is the rehersal for the preformance which must be put on everyday. The act has no name, only a simple plot which weaves a web so complex that not even the greatest minds can begin to unravel it. The only actor in this show is me, yet everyone who has ever inhaled breath has lines in the script; I carry out one simple action to create the conflict and capture the attention of a world wide audience. To some, the trouble may be the effect of my action, but I think the true controversy is the eternity long debate over whether or not my deed is a sin or a simple part of life. The world will not accept a gray area because that would mean committing the greatest offence anyone could ever commit against themselves, compromising.

When my performance is not put on people feel a sense of betrayal, and when it is they claim trechary. Even the feeble minded can comprehend the source by which the contradiction has been aroused; however, there is no mind so glorious that it can confirm the black and the white. The indulgence in which we all take part is the father of crooked smiles and the mother of closed lips. When you think about it, everything can be traced back to this one simple deed of keeping secrets. Are secrets merely an act of hypocrisy or are the a form of protection in which every soldier should clothe each day?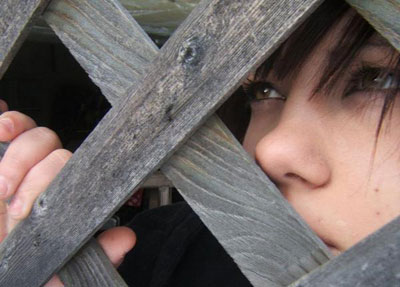 © Krystal B., Bloomingdale , IL