Parents Should Monitor Kids' TV Watching
April 18, 2012
Did you know the average kid watches 4 hours of TV each day? The amount you're supposed to actually watch as a kid is less than half of what you're supposed to view. Suggested by the TV guide is 30 minutes a day. I think parents should monitor the amount of TV there kids watch because it could negatively affect their vision, it could take up valuable exercise time they need each day, and lastly kids can become less intelligent.

Watching too much TV can negatively affect a kid's vision because they are trying to focus hard on what they are watching and can strain the eye. So when they go to do other things like school work and they are trying to read a book they can't. It is because parents let them watch 4 hours of TV and didn't tell them to go outside or read a book.
Parents should not let kids watch more than 30 minutes of TV because kids are taking up valuable exercise time. If kids watch more than what they are supposed to watch then they are not getting the time to exercise and if that happens then they will become obese. That's why kids need to have exercise time and they can't if they are watching 3 hours of TV when they get home from school.

Kids could become less intelligent if they watch over the suggested amount because it could take away valuable knowledge they just learned. If they are sitting in front of a TV after they get home from school they can forget the information that they learned. Kids can also become less intelligent because if they are watching a very bad show it can suggest the kids do very bad things.

Parents should control the amount of TV that their kids watch because they are the young Americans who will control the future. I don't think parents want their kids to grow up being nitwits. Monitoring the amount of TV we watch each day is a smart idea because kids need time outside and kids should not be only watching TV. During summer months especially kids should be outside not watching TV.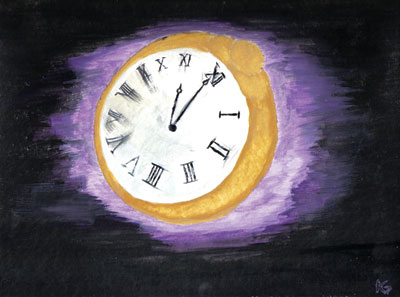 © Kyle G., Clarksville, TN