What is a Book?
MAG
November 14, 2012
Is it a time machine,
Transporting me to an era
Time forgot?
The middle of a war,
A medieval ball,
A harrowing battle,
The fall of a nation?
Or is it a
Portal to another dimension,
Another world
Where dragons soar
And make the sky alight with fire,
Where princesses
Are always saved by
The charming prince?
Or can they transport me
To a mountain top in Asia,
Or the Eiffel Tower,
Or the pyramids,
Or the Great Wall?
Books are many things,
But they will always be
Magic.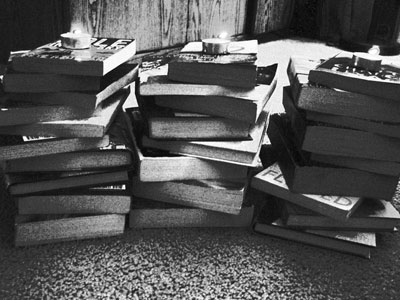 © Alexis R., Clarkdale, AZ