Pet Peeves
June 19, 2013
-Noisy Eaters.
-Random people who sit beside you (on a bus or at a sporting event) when there are other open seats...
-People who use speakerphone in public places.
-People who interrupt.
-When you open a DVD case, and it's empty... or a different disc is inside!
-When I can't find the remote.
-The kind of ice that turns into a giant block when you pour your drink into it.
-When you bite into candy, and it's a different flavor than you thought...
-People reading over my shoulder.
-When people put their hands in my food!
-People who always try to 'one up' you by lying and trying to tell a cooler story than you... even if it's something totally lame.
-People who mumble.
-When people put their feet on the back of my seat or kick my chair at the movie theater.
-When you go with someone to watch a new movie and the other person keeps asking you questions like you're magically suppose to know.
-When I go to my room, and the nanosecond I sit down, my dad calls my name!!!


Can anyone relate? What are some of your pet peeves?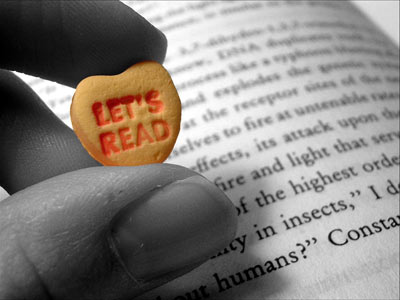 © Amy D., Troy, OH