10 Reasons Why You Should Visit Malaysia
August 19, 2013
1. It's a cultural crossroad: Since ancient times, the Malay Peninsula has been a trading center for Asians (mainly Chinese, Indian, Arabs, and Malays) and Europeans (such as the British and Dutch).

2. The food is delicious: From spicy curry and rice to fresh seafood, Malaysian food is a mix of the best.

3. Historical Sites: Malaysia is full of them!

4. The Malaysian art scene is slowly but surely becoming more and more vibrant. Using both local and international treats.

5. It's a great learning experience. While many foreigners have been there, Malaysia is still a little known country to most westerners. You'll learn from it.

6. It's tropical: Lush rainforests and sandy beaches. Did I mention the highlands?

7. Great for projects: Malaysian history, art, and languages are great topics for projects. Believe me, the key notes are little known but well worth being aware of.

8. Shopping: While you shouldn't go to Malaysia just for the shopping, there are hundreds of malls and stores for you to shop in.

9. There are so many different types of people in Malaysia, so you'll be able to connect with the world around you.

10. Animals: While the native creatures are slowly on the decline, Malaysia still boasts of some of the world's most surprising and unique flora and fauna.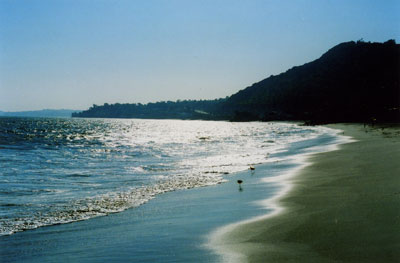 © Adam L., Washington, DC