Music's Affect On Intellect
December 11, 2013
There are several things that influence the intellectual side of a human being. School, work, hobbies, friends, family, and travel are only a few of the aspects of life that helps develop strong intellect. However, in my opinion, nothing has a more stronger, long lasting affect than music! From personal experience, I've learned that music is more than learning how to sing a high pitch or play the correct note on a piano... it has a deeper, more meaningful value.

Just simply being in a fine arts program teaches an individual how to challenge themselves and operate on a higher level. Whether you're singing, playing a piano, beating on a drum, or humming the tunes of your favorite song, something clicks on in your brain that enables you to learn about a whole new world in a whole new way. The good thing is, the skills you obtain in music aren't just useful for one thing; these skills can be used in a regular classroom and beyond.

There's nothing more rewarding than sharing your passions and interests with someone. There are so many people in the world who have some type of connection to music; this is where fine arts comes into play. When students are around peers who like the same things they like, magic happens! These interactions help people develop mentally and socially. Shy people most likely are afraid of new people or socializing with their peers because they may feel insecure about what they like or who they are. However, when they notice that someone has a similar personality to theirs, they tend to become more open and comfortable.

Lastly, the connection between music and math is very, very strong! I've personally taken my long experience with math and incorporated it into my musical activities. Knowing the correct amount of beats per measure or the difference between an eighth note and a sixteenth note can surely make up for a not so great trumpet player or singer.

In conclusion, music contributes way more to someone's intellectual abilities than most people may think. It serves as an instructor of math, language, communication, and even writing. Anyone involved in any type of musical hobby has the priviledge of an increased sense of social behavior, mental health/mental stability, and the development of a well-rounded personality and way of living. You not only hear beautiful voices, soft notes, or intense drum sets, you also experience the pleasure of being apart of a movement, and sharing those special moments with someone; music is, and always will be a reason to live... and love.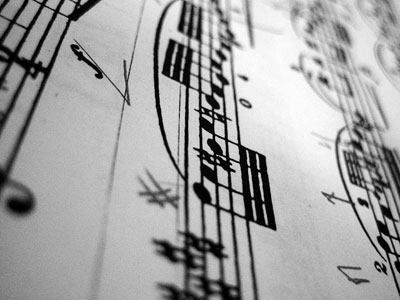 © Kimberly C., Houston, TX