One Way
December 11, 2008
Life is a one-way road
with possible traffic congestions
like the death of a father
next to the birth of a son.
Everyone aims for the same goal
But some don't get there.
Happiness comes through learning lessons
and taking detours
through traffic jams.
Always be aware of the fact that
traffic is not intentional.
It just happens because
life is a one-way road.
If you learn a detour now,
you will know where to go
the next time you are stuck in traffic.
It is this which helps you get home.
Without going through traffic, you won't get there.
The next traffic jam
might be at your doorstep.
Don't wish traffic to hell.
Rather, embrace it and remember that
Life is a one way road.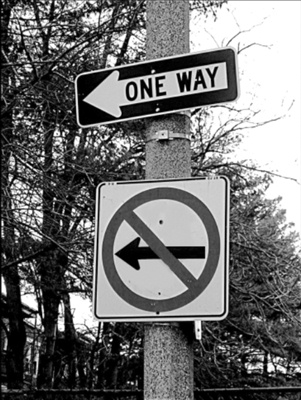 © Maria B., Boston, MA