Michael Bennet: The Next President?
February 16, 2019
For Democrats, the 2020 presidential primaries can either be described as a candidate filled mess or a sign that democracy is still alive and well even with all of the surrounding craziness of Washington. Over 20 candidates have either announced a run, filed an exploratory committee or have expressed interest in running. These candidates (or candidates to be) include popular names like Joe Biden, Beto O'Rourke and Bernie Sanders, well known Senators like Kamala Harris, Amy Klobuchar, Cory Booker, Elizabeth Warren and Kirsten Gillibrand and even lesser known names like Tulsi Gabbard, Julian Castro and John Delaney. New names are being added to the growing list of Democratic candidates.

Minnesota Senator Amy Klobuchar fought through a blizzard on Boom Island to announce her candidacy, Senator Elizabeth Warren formally jumped into the race and former Congressman and Senate candidate Beto O'Rourke has announced that he will announce his decision on running at the end of February. A majority of the candidates have either identified themselves as progressives or have progressive views. That's not a bad thing, but it runs the risk of alienating the more moderate and centrist Democrats. Personally, I believe that the ideal candidate for 2020 is someone all wings of the party can get behind. To some including former Republican Congressman Joe Scarborough, that someone is Colorado Democratic Senator Michael Bennet.

Unless you were watching the news during the government shutdown, that name won't sound familiar. That in itself is a plus. A good majority of popular and well known politicians have scandals or unpleasant experiences surrounding them if they try and run for higher positions. Michael Bennet doesn't have any sort of scandal following him if he decides to run. He has a low profile, but his star is high enough in Washington after he gave an improvised yet passionate speech on the Senate floor during the government shutdown with a blistering rebuke of Texas Senator Ted Cruz. His policy positions are considered moderately liberal. Bills like Medicare X can be supported by liberals and moderate conservatives alike. America desperately is in need of a unifying leader as divisions are becoming even more tense than ever, and one could make the argument that Michael Bennet is that leader. If he decides to run, Michael Bennet would make a good President.

Senator Bennet has a reputation of being soft spoken and calm, similar to that of his colleague Amy Klobuchar from Minnesota. Unlike Senator Klobuchar, Bennet didn't have much of a national profile. That's a good thing, because he doesn't have any 'baggage' if he decides to run. What counts as baggage? Prior scandals before running, most of the time for President. Senator Elizabeth Warren has been criticised for identifying as Native American and for registering as such on an official document in Texas. Congresswoman Tulsi Gabbard has been attacked for her interactions (or support, as some have phrased it) with Syrian President Bashar Al-Assad and Russian President Vladimir Putin. Then Candidate Donald Trump had a damaging tape released by Access Hollywood when he brags about sexual assault. Former Secretary of State Hillary Clinton had a server of emails containing classified information that caused an FBI investigation to be opened during the presidential campaign and had a heavy hand in her defeat. Michael Bennet has nothing of the sort.

His low profile in Washington and effectiveness will give him a leg up over candidates who will be surrounded in scandal. He hasn't let the craziness of Washington get to his head, he was a no name until the government shutdown (more on that later). The most scandalous thing in Bennet's past is his vote for the Wall Street deregulation bill earlier this year, and he was not alone. About a dozen Democrats joined with Republicans to pass the bill. This could potentially irritate the progressive wing of the Democratic Party, but it is insignificant compared to the scandals surrounding his potential competitors. He has a big enough profile to attract the support of big names like former President Barack Obama, the Clintons as well as numerous Democratic party donors. If he decides to run, big name endorsements can set him apart from the crowd.

Rather than get himself tied up with the mess of Washington, he has spent more time outlining his policies. Among his most well known is Medicare X. Rather than support the more progressive Medicare For All option championed by Bernie Sanders and Alexandria Ocasio-Cortez, he came up with Medicare X. With Medicare X, Bennet's aim was that a public healthcare option can be available without interfering with people who prefer health insurance from having that. Senator Tim Kaine also proposed Medicare X with Michael Bennet which they described to Vox hopes to "make a successful effort with Republicans" to have more healthcare options at a lower price.

He is an outspoken supporter of LGBTQ+ rights, has recently been vocal about the importance of universal background checks and that the gun laws need to be changed, cosponsored legislation that would provide a tax credit in support of solar manufacturing, and worked with Republican Senator Cory Gardner (also from Colorado) and Massachusetts Democratic Senator Elizabeth Warren to enact the STATES act that shields people and corporations that are in compliance with state cannabis laws from facing consequences on the federal level. Even though this is little known, he cosponsored the DREAM act which allowed children of illegal immigrants who were younger than 18 when they arrived to the United States to legally live in the country under a protected status. In Washington, his record is quite impressive and the country needs a President that will focus on the issues rather than focus on the political drama.

For the Democrats, the main goal of the 2020 election is to oust Trump and elect one of their own. Actually getting there will be tough, the Democratic nominee needs to have thick skin to weather Trump's attacks. Michael Bennet had a reputation for being soft spoken, calm and under the radar in Washington, but then the government was shut down in December of 2018 over a conflict regarding the border wall. The shutdown was a disaster that lasted 35 days (a record in American history). Financially, the shutdown was devastating for federal workers who missed paychecks and risked eviction from their homes and could barely put food on the table. For workers who didn't have back pay once the government was reopened, the shutdown was particularly tough. Politicians on both sides of the aisle expressed their opposition to the shutdown and called for the government to be reopened. On the Senate floor, Texas Republican Senator Ted Cruz expressed his sympathy for first responders affected by the shutdown but Michael Bennet was livid over those remarks.

In 2013, Ted Cruz caused a government shutdown when Colorado was dealing with severe flooding and Michael Bennet gave a passionate, 25 minute long improvised speech with that past shutdown in mind. He ripped Ted Cruz over that shutdown as well as gave a blistering criticism of the President over shutting the government down, saying "How ludicrous it is that this government is shut down over a promise the president of the United States couldn't keep? And that America is not interested in having them keep?" and continued his speech. The way he rebuked Ted Cruz and President Trump over an issue he cared passionately about was unheard of in the United States Senate, never mind from someone as calm and composed as him. Presidential candidates have to know how to fight back against all types of people if someone disagrees or attacks them, whether that mean saying nothing at all or having a healthy debate or attack. Being able to do all three is crucial, and Senator Bennet proves he can.

In conclusion, Senator Michael Bennet would make a good President if he were to run. He has a good reputation in Washington without getting swept up in the drama and the fighting, his policies are popular in the Democratic Party while also having the potential of reaching out to Republicans and he proved that he can take on President Trump after he gave a scathing speech rebuking Senator Ted Cruz. The 2020 election is becoming more central to the news cycle as it gets closer and a number of candidates have thrown their hats in the ring with more to come. The big question now is, who's the best candidate out of all of those that have declared? Is it Senator Kamala Harris? Is it Senator Amy Klobuchar? Is it Senator Cory Booker? It's up to the voters in the Democratic primaries to decide once all the candidates have jumped in the race.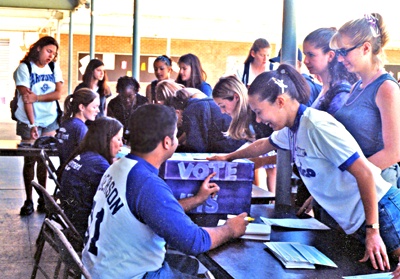 © Christopher A., Phoenix, AZ