Politics & Me
October 30, 2020
Inspired by Sherman Alexie's Superman and Me
This might be an interesting story all by itself. A gen Z, adolescent, female who identifies as a Conservative Republican differs views from many of her peers, but still remains respectful, confident, informed, and tenacious. She avidly watches and reads Fox News while many of her peers choose to follow CNN. She follows public office officials and active Republicans on social media; like Tomi Lahren, Lindsey Graham, and of course, President Donald J. Trump. She actively engages in political conversations with adults, and even reaches out to attorneys and judges to gain more knowledge and insight. She is loud and confident when speaking about politics, as it sparks a passion for her, but she is just about the opposite of many of her peers who share the same political party affiliation with her: an agnostic, middle class, female; and therefore can be seen referring to herself in the third person. As much as her views may differ from her generation compiled of democrats and liberals, she still remains a bullhead to her passion for politics.
When adults hear of such, an adolescent female with a passion for politics, let alone with conservative views, they assume that I am uninformed and "too young". The left wing tells me I need to wait until I am older, and that my opinions may change, afterall I am not paying taxes yet. The right wing applauds my indifference to much of my generation, but still sees me as an uninformed child, who must not even know what a news network is, and only gets my information from social media. My left wing peers can see the oddity which I am, and like to debate with me. They are unaware of the informative arguement which I can make on certain subjects-- gun control, immigration, abortion, and healthcare, and always tell me they are surprised, with both my composure and awareness.
I am diligent. I am informed. I am respectful. I differ from the majority, yet remain confident in my position. I am a Republican by choice, not because I choose to follow my parents decisions, but because I am a believer in the Republican philosophy; that as a country, we should better provide for our military, promote lower taxes, support the people's rights. I am not the typical stereotype of a young female Republican-- I read credible articles to remain informed, watch the news, and don't listen to the fake news that social media tends to feed to people. I read Democratic articles to follow up on others opinions, and like to interact with others who differ from my sex/race/beliefs. I find it refreshing to get into a debate, hear the other side's points, and sometimes, form an agreement on topics (such as immigration or abortion). A specific topic I feel strongly towards is our second amendment, which many radical liberals have stated their belief, that banning guns would solve problems; something that I simply disagree with and cannot stand for. I believe there are always multiple layers to an issue, and if others looked deeper into our gun control problem, they would conclude it wouldn't help a bit. Along with debatable topics, many left-wingers advertise ideas of free public healthcare, or free public college, and although it sounds nice to see the word free in front of either of these expensive areas, I am aware it would not be, because if you look at the other parts of this equation, we do not have the federal budget to do so, and therefore that's more American tax dollars that will have to be paid. I watch the news and read articles to remain an informed American, and even though I am an adolescent it does not leave me without a say or opinion. I am resilient, and trying to uphold my party for the future of the United States.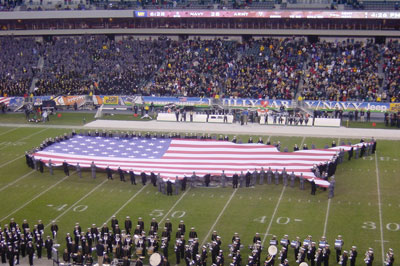 © Kristin B., Middletown, DE