The Love of Science
September 29, 2009
Science drives the world to advance to all new levels. Thriving off the technology, we create better and more satisfying lives to live. If not for science, we would not learn to advance in anything. In science, it takes experimentation, it takes determination, it takes patience.

To start things off, science requires a theory to build upon. Finding these theories are never easy. They could come up in the most random times: sometimes good and sometimes bad. The theories could immediately come in attraction to the scientist. The scientists' main motive comes at the start. The scientists' interest can be quick and to the point or detailed and lifelong. The theories themselves can appear luscious and delicate but on the inside fall apart and have no meaning. The theories can also show good qualities; then turning into the greatest discovery of all time for not only the world but that special scientist. No matter the characteristics of the theory, when found, the scientists make a thesis. A scientists' thesis shows their overall ideas and plans for all events to take place in the experiments.

Experimenting is normally the longest process in the methods applied in science. The experimentation can range from one day to many years. The reason it only makes sense for scientists to take their time in experimenting is they wouldn't want to rush. All scientists, no matter who they are or where they come from, all have the instinct to be precise in their process. To only rush through procedures and look for immediate results is known for an inevitable failure. Rushing through the process can complicate results in the worst ways possible. Although it may seem it was more rapid and efficient, calculations, data, and results will be thrown together and be inaccurate. It is necessary to take time for best results and better knowing your theory/process/experiment. Sometimes, scientists confront an issue of their overall actions being set to limits; making observational awareness a major necessity in procedures.

Under experimentation comes a scientists' most frustrating part. In experimentation, a scientist can add more of anything to their liking, although, after adding comes the effects. The scientist has no control at this point. All he is left with is his eyes, to observe. In observations, even the most non-religious scientists would pray for their predicted results to occur. In the hardest of these experiments, mostly all observations would prove the thesis wrong. Unfortunate, some scientists don't make it past this point. The scientists, who do continue, are granted all the power as what happens next is all finally up to them.

The scientists who learn from their mistakes are typically most successful. In the devastatingly frustrating field of science, everyone suffers once or twice or even more than that in some cases. It takes years of practice to succeed in such hard practice. It is why teenagers and young adults are looked down upon to understand the bases of science in all perspectives. Science makes us who we are, makes us what we're capable of, and mainly how we choose to live our lives. Experiment with your theory, be the scientist, learn from mistakes, and make the "biggest discovery" of your life.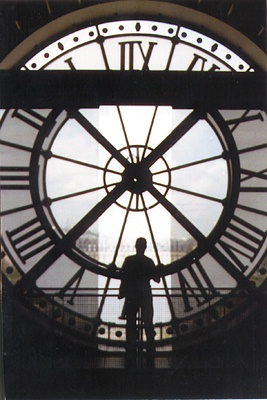 © Kelly G., Norwell, MA