Ground Zero Mosque
January 2, 2011
When one hears about Ground Zero, they associate the destruction of the Twin Towers with sorrow, terrorism, and grief. But what they shouldn't associate this deserted debris with is a gigantic mosque only several hundred feet away.

For the relatives and close friends of those killed, Ground Zero is the closest thing to a cemetery that they will ever have. It has become a sacred place where the memories of their closest companions are buried beneath the dusty ground. To replace that image with a 15-story Islamic center 600 feet away from it is just absurd. Actually, to replace that image with anything as seemingly large is absurd.

President Barack Obama defends the mosque, stating that "our [country's] commitment to religious freedom must be unshakable."

Sure, in a perfect world, Americans wouldn't mind having a gigantic mosque near the place where thousands died from al-Qaeda terrorism. But this is reality, and the truth of the matter is that many of us haven't healed from the deep wounds of 9/11; most will be opposed to having a $100 million Islamic complex be built only two blocks away from where, nine years ago, thousands of civilians were killed in the name of Islam.

I don't mean to imply that all Muslims should be blamed for the attack because of a few radical terrorists who glorified their religion as their reason for mass murder. But, given the situation, it would be insulting to have such a large mosque built where the shadows of the World Trade Center would have stood.

Also, it seems a little bit suspicious as to why Imam Feisal Abdul Rauf, the man behind the planning for this Islamic community, intended this to be so close to the Twin Towers. In Islamic tradition, mosques represent a place where Muslims triumphed in the name of Allah.
Imam declares himself a Sufi, which is a branch of Islam that is focused on spiritual wisdom. Stephen Suleyman Schwartz, a religious Sufi and director for the Center of Islamic Pluralism in Washington, believes that this plan isn't something a Sufi would do.
"Sufism is supposed to be based on sensitivity towards others," he says, and this Islamic center would be "grossly insensitive" to Americans affected by 9/11.
I like to think of it this way: when someone has the right to purchase a gun, it doesn't mean he should use it when he doesn't have to. Similarly, when someone has the right of religious freedom, it doesn't mean he should use it in a way that he knows will offend and hurt some people.
As House Minority Leader John Boehner said, "Just because you have a right to do something in America does not mean it is the right thing to do."
Basically, it's not about freedom of religion; it's about preserving the sacred importance of the destruction of the World Trade Center.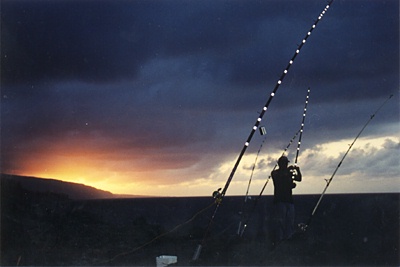 © Jeffrey J., Honokka, HI