To Save the U.S.A's Self Esteem
January 28, 2012
Every time I watch the news with my Grumpy, sitting on black leather couches with a fire blazing and the TV at that imperfect angle next to the glass double doors, he ends up saying at one time or another, "You sickos."

He says that about everybody. Most of the time, nowadays, it's about the government. If they'd stop taking away, say, parts of Christmas, then he wouldn't complain all the time. Retirement is for a reason, y'know. The TV's newsman's just spoiling it for him.

He has a point, though. My English teacher, my grandpa, everyone in my politically-inclined family (sorry to say that) is sick of religious items being dragged away to preserve the self esteem of other religions, the minorities. For Pete's sake, what about everyone else's self esteem? How're we going to save them apples, eh?

I'm all for picking up a lost soul from the abysses of "I'm a loser"-dom, but seriously. How is it going to help anyone to let the smaller percent of the U.S.A. get what they want while the majority crosses their arms and misses out on Old Saint Nick, a staple of American life in the holidays?

Like I said earlier, everyone has self esteem. Most people's are low. But it's every individual's job to pick their own confidence up, not the government's. If you build up your self esteem, you shouldn't be destroying or taking away from someone else's. Someone else's life, someone else's confidence.

Seriously, man. What happened to individuality? It's a highly-commercialized idea, but without the correct usage of free will, you can't have individualism. By my viewpoint, that itself is dwindling.

To save the smiles of every group in America, legal or not, everyone SHOULD ignore what makes them ticked off and cannot be changed, and live their lives with a few downers, like a Christmas tree in Times Square, for those who don't celebrate that. It's not the end of the world if it stands there, okay?

Okay.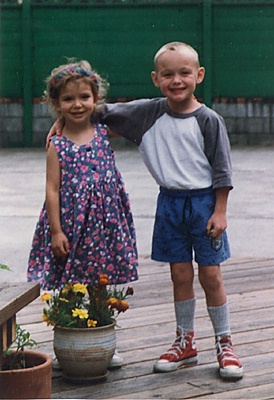 © Jacob H.,Phoenix, AZ