Britney Spears: Believe
January 13, 2009
This ad was created by Britney Spears to sell her new perfume, Believe. The target audience is wealthy, white women, ages 14- 25. The age factor comes from the fact that Britney Spears is a singer/actress whom young girls listen to.
The girls who listen to Britney will probably be drawn to this product. This ad is from Cosmo magazine. In the ad, the perfume bottle is sitting atop her hand on one side, and a bird is sitting there on the other. Britney is wearing an off-white tube top with beige pants. The price is not given.

The background is all white. The color white is a symbol of innocence. The bird on Britney's finger and her lack of make-up also suggests a sweet, childlike aura. Despite the innocent air of the picture, Britney Spears is wearing almost nothing on the upper half of her body. The skin that is showing is perfect, tan, and part of a fit body. This promotes her type of beauty and suggests that by wearing this perfume, girls will look like her.

The bottle of perfume is the only color on the page. This makes it stand out. And the fact that it is in the shape of a diamond on Britney's hand promotes wealth and diamonds. The bottom of the bottle is green and the top is a clear crystal-like color. This adds to the rich look of the perfume.
The only words on the ad: "The greatest freedom is to believe in yourself." These words suggest buying and wearing this perfume will make you feel confident in yourself. This sends a false message. No one has ever had those things occur from merely a perfume. Suggesting that a perfume can give you such an important thing is ridiculous.
Using Britney Spears for in ad like this was not the best option. She is neither childlike nor innocent. The ad company obviously had not done their research on what kind of person the public views Britney as. A subtler and more sophisticated approach, as well as a different person, would display the quality of the product better.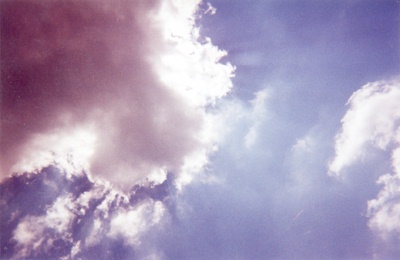 © Anonymous